Mad Men Goes to the Movies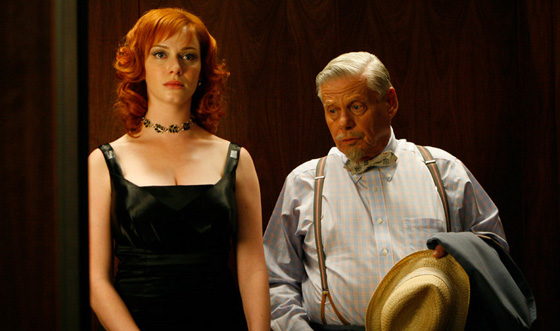 A spot-on depiction of New York in 1960 — that's what lots of people have said about Mad Men's first season. The show's esthetic has gotten lots of attention, as has its cultural accuracy. For a window into some of that era's attitudes, check out the movie references and connections sprinkled throughout Season 1.
Gidget (1959)
Mindless summer fun, this film, and specifically the title's main character (played by Sandra Dee), is mentioned by the Sterling Cooper advertising firm's art director, Salvatore Romano. His very first lines on the show — addressed to the main character Don Draper — are our introduction to Sal, a character we discover is in the closet.
The Best of Everything (1959)
This sudsy cinematic offering — based on the book of the same name that Don is reading in Episode 6 — has adulterous affairs, abortions, aspiring actresses and Joan Crawford's imperious turn as a publishing house editor. In discussing the movie version, Betty Draper reveals she doesn't much like the idea of aging and losing her looks.
The Apartment (1960) and Psycho (1960)
Much has been made of the influence of Billy Wilder's The Apartment (about a guy who lends his place to his firm's executives for their romantic trysts) on Mad Men. The gender divide is highlighted in a conversation about the movie, with office manager Joan Holloway and one of the firm's partners, Roger Sterling, standing on opposite sides. There's a reference to Hitchcock's masterpiece in that same conversation.
Midnight Lace (1960) and Pillow Talk (1959)
Getting ready to go out one night, titian-tressed Joan Holloway talks about two popular actresses of the time and makes no bones about wanting to look like the icy blonde beauty and not America's bubbly sweethearted songstress.
How to Succeed in Business Without Really Trying (1967)
The casting of Robert Morse as Sterling Cooper's founding partner Bert Cooper is a sly nod to the actor's definitive work in this musical about climbing the corporate ladder. He won a Tony for playing the same role on Broadway in 1962.
To find out more about Mad Men on AMC, click here.
Read More