Spaghetti Western A Fistful of Dollars Has Spanish and Japanese Influences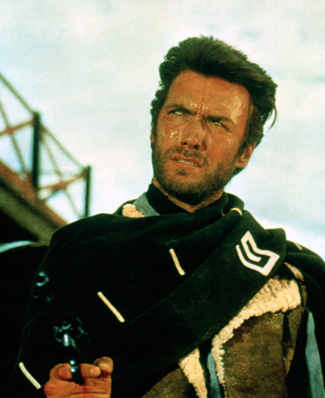 A Fistful of Dollars is officially accepted as the first Spaghetti Western since it was the first released on American shores. But its influences extend beyond Italy (by way of its Italian producers and director Sergio Leone) and the American Old West which inspired it in the first place.
While the film is set in Mexico (a bit of a geographical departure as well), A Fistful of Dollars — and its two sequels — were actually shot in the Spanish province of Almeria. To raise funds for the film, Leone reached out to Spanish financiers who ended up co-producing which led to the Spanish set which was cheaper than similar locations in Italy.
It's debatable how much of Japanese auteur Akira Kurosawa's Yojimbo Sergio Leone "borrowed" when writing and filming A Fistful of Dollars. But debatable or not, Kurosawa successfully sued Leone, claiming that the film stole extensive plot and cinematographic details. In his defense, Leone argued that he was inspired by Kurosawa's film, and that he was paying tribute to it, as well as to Dashiell Hammett's novel Red Harvest, and Carlo Goldoni's play, Servant of Two Masters. Neither of those two writers was alive at the time Leone was working on Fistful, lucky for him!
For a full schedule of A Fistful of Dollars on AMC, click here.
To share your review of the movie, click here.
Read More