Daily Scan: 07.25.08 – Whedon Plans Dollhouse Webisodes, Original Star Wars Trilogy in 3D?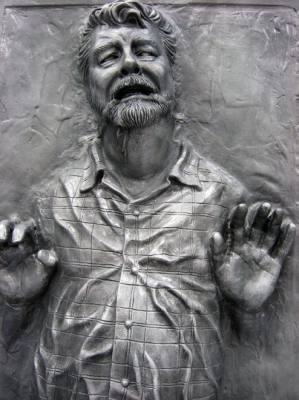 • Joss Whedon will make 13 Dollhouse webisodes. Like all webisodes, I'll forget to watch them until they show up on a DVD extras menu.
• Ronald D. Moore makes lofty promises about BSG's final episodes.
• The original Star Wars trilogy… in 3D?
• io9 gets an exclusive interview with Doctor Who's major itch to scratch, Steven Moffat.
• Prequel Watchmen games will make Alan Moore roll over in his grave.
• If Eric Bana's Star Trek Xi character is a Romulan, what the heck is up with his ears?
• One more reason not to see Transformers 2: No Dinobots.
• George Lucas… frozen in carbonite.
• Cowboy Bebop will be rocketing to screens in a live-action adaptation? On one hand, sacrilege. On the other? Sold.
Read More