Daily Scan: 07.24.08 – Whedon Reworks Dollhouse for Fox, the Psychological Depth of a Bat Villain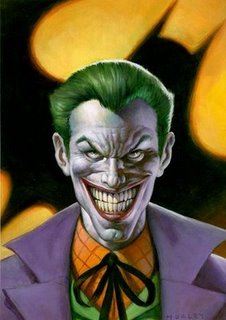 • Shia LaBoeuf's popularity continues to be inexplicable, but he's still in-line for Y: The Last Man in 20010.
• Carrie Fisher will play Princess Leia one more time on Robot Chicken. You can skip the gold bikini this time, Carrie.
• BSG director will direct an adaptation of Witchblade,
which "involves a jewel-encrusted gauntlet that bestows extraordinary
powers upon the possessor, one chosen female from each generation."
• io9 looks at The Fermi Pardox within the confines of scifi literature.
• Oh, yeesh. Fox seems intent to go through the whole Firefly fiasco again. They've ordered another first episode of Joss Whedon's new show, Dollhouse.
• And what is, pray tell, the psychological depth of a Bat-Villain?
• Another Austrian bodybuilder to play Terminator 4's T-800?
Read More