Daily Scan: 07.15.08 – Take a Chance on Middleman, the Trailer for Wolverine vs. Hulk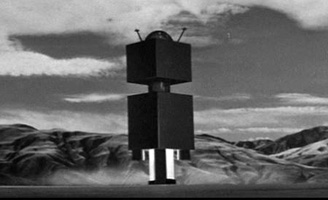 • A vanguard of sudden death and total destruction! Kronos! They don't make movie trailers this deliciously cheesy anymore, that's for certain.
• io9 feels very strongly that you should be watching Middleman. "The Middleman just revels in the best comic-book traditions, like mad science and crazy magic existing side-by-side. (The way you'll have Iron Man hanging out with Doctor Strange in Marvel Comics, for example.)" It can't be worse than Heroes.
• Marvel's been doing a few low-key animated movies with Lionsgate,
and they're all disposable, but imminently watchable. The latest looks
like a lot of fun as a rental, and the trailer's great: Wolverine vs. Hulk.
• One guy has seen The Dark Knight not once, not thrice, but twice. But it doesn't hold up quite as well on second viewing, unfortunately.
• With the pilot movie not even in the can yet, SciFi Channel has gone ahead and okayed two episodes of Caprica. Two episodes isn't a lot, but it's something. If only the show didn't sound so dishwater dull.
Read More