Daily Scan: 07.10.08 – Elfquest Optioned, Aronofsky to Remake Robocop?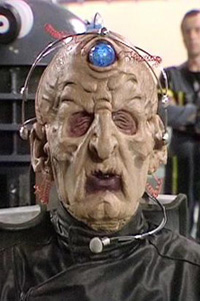 • Wired picks the winners in its make your own superhero costume contest.
• The Red Dawn remake will be "just as terrifying to contemporary audiences as the original was to '80s audiences." Translation? A laff riot.
• Elfquest, the independent comic about scifi elves from the '70s, has been optioned. This will never be made.
• Earthlings invent the world's first flying saucer!
• Darren Aronofsky to direct the Robocop remake?
• Geeks of Doom tells us that the new X-Files movie will reveal Mulder and Scully's love story… and some skin. It's really about time for the latter.
• A rare postcard written by J.R.R. Tolkien has been found. Regrettably, not post-marked "Middle Earth."
• Grand Jedi Master Yoda in delicious cake form.
• Oh, this is great: the next re-release of Metropolis on DVD will indeed feature the newly found missing footage.
• Celebrate 50 years of the Blob by watching it in the same theater it originally ate.
• io9 talks about why Davros should have stayed dead.
Read More