Daily Scan: 07.08.08 – Assessing the US Presidents in SciFi Movies; Nike Introduces McFly Sneakers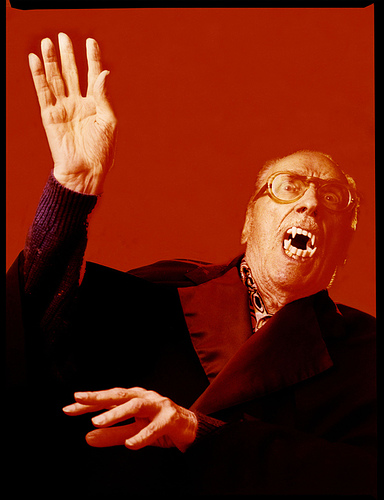 • Even Darth Vader likes getting in a good round of golf now and then.
• What if George Lucas had exercised his ret-con affinity for his protagonists shooting last with Indiana Jones?
• MTV Movies Blog intervews Joseph Loeb, who says the animated Joker is "virtually flawless."
• The Solar Flare blog takes a look at US presidents in science fiction. Forest J. Ackerman as the president? If only!
• If you want Clone Wars spoilers, TheForce.Net basically saves you ten bucks for the ticket.
• Troy Hurtubise is selling his Project Grizzly cyborg bear-killing suit.
• Chuck meets Hellboy in the latest viral.
• Tricia Helfer says that Ronald D. Moore never had a plot arc planned out… and especially not for the Cylons. That bodes well, doesn't it?
• Aaron Douglass confirms the next Battlestar Galactica television movie.
• Nike finally makes the McFly sneakers… they look just about as cheap and terrible as the originals from Back to the Future 2. Why the Internet clammored for these is beyond me.
Read More