Daily Scan: 07.04.08- Barbarella Still On; David Fincher Takes on The Goon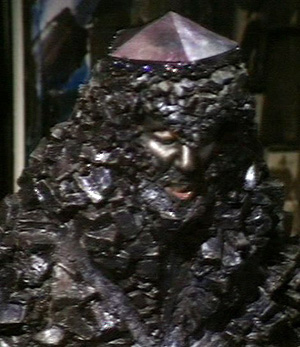 • Keanu Reeves' environmental update of Day The Earth Stood Still looks terrible. Who's surprised?
• A surprisingly illuminating post from a biogeek on the evolutionary challenges of silicon-based life.
• Maybe I spoke too soon: Rose McGowan's Barbarella still on?
• Meanwile, Jessica Alba is rumored to replace McGowan as Barbarella. Graeme McMillan at io9 is outraged, citing that Alba "can't act." And Jane Fonda could? Don't bother answering: The proper response is no.
• Joseph Loeb defends a Batman Begins Robin.
• Wow. David Fincher's next project will apparently be a CGI version of Dark Horse classic series The Goon.
• A great interview with David X. Cohen about Futurama: The Best With Two Backs.
This has been getting crummy reviews from series faithfuls, but I
definitely thought it was a long stronger than the last movie.
• James Lipton interviews Hellboy.
• Some more lost footage from Metropolis
has been found! I think we'll soon have pretty much recovered the whole
thing. Also, a personal recommendation of the 2001 reissue: It's the
only version to own.
• Despite crummy reviews, Scott at Cinematical thinks Hancock is a breath of fresh air.
• The ultimate Obi Wan Kenobi bust. If it only was Princess Leia's.
Read More