Daily Scan: 07.02.08 – Should Robin Show Up in Future Batman Movies; Who Should Play del Toro's Frankenstein?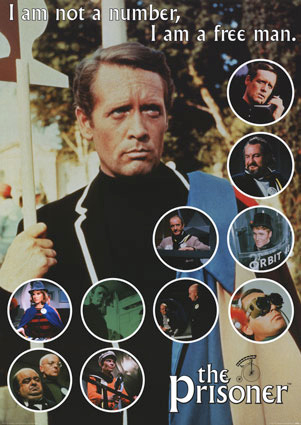 • Seth Rogen in The Green Hornet will play an incompetent superhero whose sidekick is more loved than he is. Uh… okay. Yeesh.
• The Dark Knight gets pizza boxes.
• Toys based on the new Star Wars: Clone Wars series will be hitting shelves at the end of the month.
• JoBlo wonders if Robin should show up in future Batman novies. They say he has no place. I like Robin, but I tend to agree… he's never been handled well.
• Who should play del Toro's Frankenstein? David Boreanaz! Ted Danson!
• TV Guide gets a proper preview of Dr. Horrible Sing-Along Blog.
• You don't say: Rose McGowan's boyfriend is producing the new Red Sonja movie.
• 365 days of Star Trek. Some might call it hell.
• AMC never tells me anything: They're co-producing a version of The Prisoner
starring Jim Caviezel and Ian McKellan. My instinct is to say this is
best left in the'60s, but then again, my instinct was that Battlestar Galactica should stay in the '70s. "No," as the answer turned out.
Read More