Daily Scan: 07.01.08 – Helena Bonham Carter Joins Terminator Salvation; Expect the Riddler in the Third Batman Film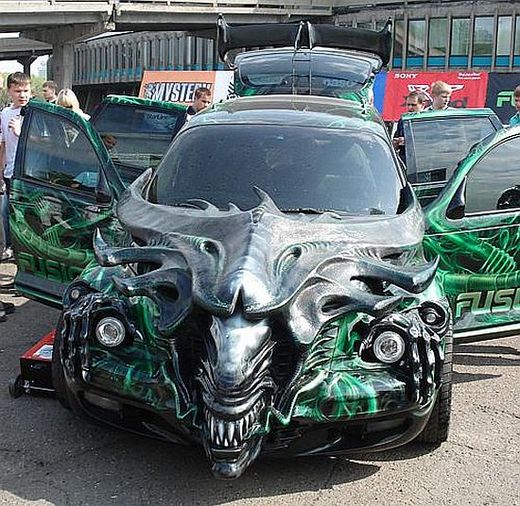 • Invader Zim's Gir, recreated in all of his slurpee-sucking, bacon-hugging beauty.
• An Aliens car mod to tear out your teeth for.
• Cinematical spends a lot of time breathlessly trying to explain why Wall-E isn't hypocritical for being anti-consumerist and released by Disney. I can say it in a lot fewer words: because it's a parable, doofuses.
• The Riddler will be the villain in the third Batman movie? What about Two-Face?
• Helena Bonham Carter joins the cast of Terminator Salvation. Boy, for a movie that's probably going to be terrible, it sure does have a great cast.
• So what's the story with more Battlestar Galactica movies?
• Happy 70th, Superman!
• Will Doctor Who's severed hand cause him to regenerate into two separate 11th Doctors?
• SF Signal points out the most ridiculous five minutes of 1984's disco restoration of Metropolis.
• William Shatner finally gets the hint.
Read More