Daily Scan – 07.23.08 – Breaking Down The WatchmenTrailer, Battlestar Back in January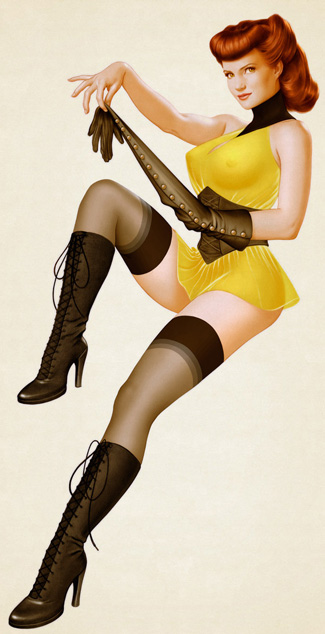 • Carla Gugino as Sally Jupiter, pin-up edition. It needs a dash of Art Frahm.
• The usually insufferable PETA makes a great list of the top 10 animal friendly superheroes. Animal Man makes number three, but he should have been number one.
• Battlestar television movie might focus on new characters, the finale will be at least three hours, and season 4.5 starts in January, which isn't as far off as I feared.
• Empire Online breaks the Watchmen trailer down into its comic panel elements.
• Finally, io9 aptly breaks down the Sci Fi Channel's television movies into one smart mathematical formula: '90s actor + giant animal = Sci Fi Original.
• The promo trailer for BSG spin-off Caprica looks just as boring as the descriptions of the show made it seem. Nice to see Eric Stoltz can still get work, though.
• The latest episode of the Heroes webisode is up on NBC.
• Some utterly inexplicable photographs are leaking out of the Crank 2 set.
• The X-Files 2 is going to be utterly, utterly awful.
• Neil Stephenson's 10,000 year millennium clock in all its cogwork.
Read More