Cuba Gooding Shouting? Louise Fletcher Signing? What Makes Oscar Speeches Memorable?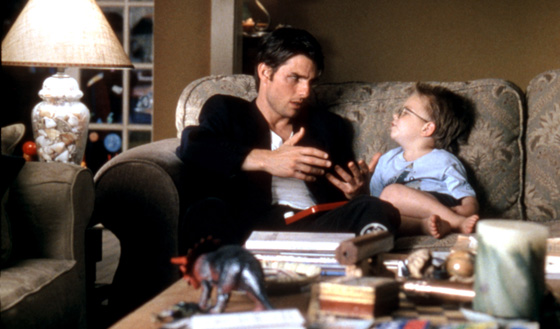 Jerry Maguire is remembered for lots of things. The weight of the human head. Renee Zellweger's big break, and some very quotable lines: "You complete me," "Show me the money!", and "You had me at hello." But the 1996 film also led to Cuba Gooding, Jr.'s Best Supporting Actor Oscar and a famously enthusiastic acceptance speech that was kinetic in its energy and difficult to forget. Ignoring the strumming of the orchestra, he shouted, "Tom Cruise, I love you, brother! I love you, man!" He went on, "Everybody, I love you! I love you all! Cameron Crowe! James L. Brooks! James L. Brooks, I love you! Everybody who's involved with this, I love you! I love you! I love you! Everybody involved!" Adding to the effect, he punched the air and jumped a few times. What can you say? It was from the heart.
Since then, it's been hard to trump Gooding's speech for its pure manic joy. Jamie Foxx, accepting best actor for Ray in 2005, came close — matching Gooding's intensity with a heartfelt speech about his late grandmother. But the more memorable moments are now decades old:
How about 72-year-old Jack Palance doing one-armed push-ups in 1992 after winning best supporting actor for City Slickers ? Or there's Julie Andrews at the 1965 ceremony, winning as best actress for Mary Poppins and slyly thanking Warner Bros. chief Jack Warner for making it all possible — because he rejected her for the movie version of My Fair Lady (a role she'd perfected on Broadway). When Louise Fletcher took home best actress for One Flew Over the Cuckoo's Nest , she brought the house down when she used sign language to thank her parents, who were both deaf.
And who could forget Sally Field accepting the best actress award for Places in the Heart , five years after winning for Norma Rae ? In an endlessly parodied speech, she proclaimed, "…you like me, right now, you like me!"
For a full schedule of Jerry Maguire (without the awards speech) on AMC, click here.
To share your review of the movie, click here .
Read More