What Can Studios Do If They Think a Film Will Fail?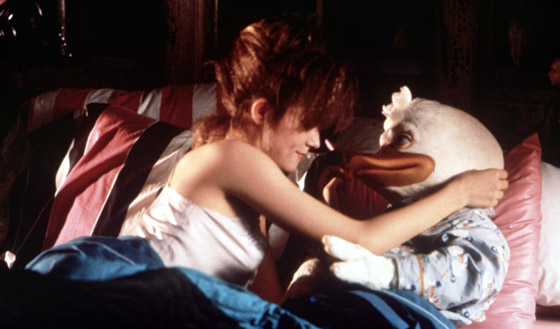 The Incredible Hulk opens this weekend but will anyone see it? Internet buzz indicates a lack of enthusiasm for the film and bad buzz, says Shootout co-host Peter Guber, "can affect the very release of the film…if you don't overcome that, you're skunked." Even with top talent, the best intentions and big budgets, films fail and, adds Guber, it's inevitable "if you stay in the business long enough."
Moviefone's Biggest Box Office Bombs of All Time ranks the worst offenders. Topping the list is Town & Country (2001), which lost New Line Cinema more than $100 million. Other disappointments: Sequels Speed 2 and Basic Instinct 2, the infamous Ishtar and George Lucas' Howard the Duck . What can studios do when they see trouble coming?
According to the hosts of Shootout, not much. "You see Gigli and
you think, 'Oh my god that film is really a misfire.' says Guber. The
Bennifer vehicle had a budget of $54 million, but only made $6 million
in domestic box office sales. Co-host Peter Bart jokingly suggests a
rule of thumb that would have stopped Gigli before it even started: "If you can't pronounce it, don't shoot it." Warner Bros. tried to cover up Speed Racer's
bad buzz, says Bart, by "talking about what a superb marketing campaign
it was and how many tie-ins there were." But as Guber point outed, "No
one goes down to the theater to see a marketing campaign or tie-ins."
Here, the success of an earlier film might be to blame; the studio gave
the Wachowski brothers too much freedom after The Matrix .
Is there any hope? Bad buzz can be diminished by good reviews. The expectations for The Incredible Hulk
were so low, reviewers seem pleasantly surprised by the film and their
positive responses could put fans' fears to rest. Also, reshoots can
save a film. "In the old days, if a picture decided to reshoot some
scenes," explains Bart, "everyone would say 'well that's good. It shows
the studio has confidence in the movie and is willing to spend more
money.'" Fatal Attraction and Flashdance both underwent significant changes and ended up being hugely popular.
To
complicate matters, studios are dealing with sensitive and artistic
human beings who might not want to hear that their film isn't working.
"It should never be us against them," cautions Bart. "I think you
really do have to be diplomatic and cautious." The problem, says Guber:
"They get it from your eyes. They get it from your pores… they know
you're lying."
Which recent film did not meet your expectations? What do you think could have saved it?
Read More