Warren Beatty's Career – Carefully Controlled or Mismanaged?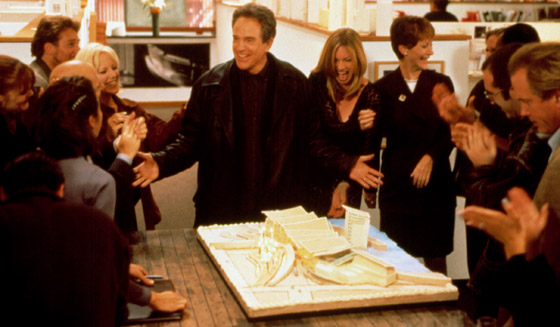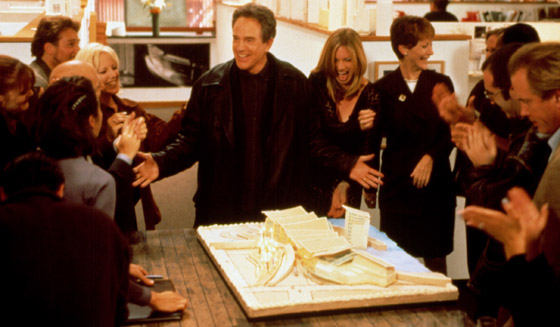 Hollywood tour de force Warren Beatty was honored last week with the
36th AFI Life Achievement Award. What's interesting about his career
is that it's been marked either by great success ( Bonnie And Clyde ) or extreme failure ( Ishtar ), making all his movies memorable. Shootout
co-hosts Peter Guber and Peter Bart reflect on the choices Beatty made —
for better or worse — since his first appearance in 1961's Splendor in the Grass .
For such a long career, Beatty didn't make that many films. (At the AFI award ceremony, Jack Nicholson pointed out that Beatty has "received eight times as many awards as he's made pictures.") "He was always on the cusp of saying yes
to things and then backed off," says Bart, focusing on the star's missed opportunities. "A lot of the things he
ultimately didn't do turned out to be quite remarkable movies." What
could have been? Robert Redford made a career out of roles Beatty
turned down: Johnny Hooker in The Sting , Hubbell in The Way We Were and Gatsby in The Great Gatsby , to name a few. Other almosts: Michael in The Godfather and more recently, Jack Horner in Boogie Nights .
As to why he was so selective, Guber says, "he was a person that put
his fingers in, put his toes in, but he put his heart in last, and in
doing that, he wanted to protect it."
Guber worked with Beatty
many times, and describes him as "the mastermind behind his whole
career" and "a force of nature." Beatty, a triple threat (writer,
producer, director) knows how to get things done. "A lot of big players
were susceptible to him," says Guber. "I was a daily double victim… he
did Shampoo and he did The Fortune and he made us [Columbia Pictures] buy them both." Guber thought Shampoo (Beatty's first time writing, starring and producing) would fail and that The Fortune (in which he starred with Nicholson) would be the hit. In fact, it was just the opposite.
Perhaps the reason for Beatty's ups and downs is that he has always taken risks. "He always was walking on the edge," says Bart. Reflecting
on Reds , Beatty said to Vincent Canby of the New York Times, "What kind
of lunatic would make a movie like this and ask someone to invest in
it?"; a rhetorical question that indicates he knew he wasn't playing it
safe. With Reds it paid off: He won an Academy Award for Best Director and (thanks to British tax breaks) it
was profitable for Paramount. With his last film, Town & Country …
not so much.
What do you think about the choices he made? Bart
wishes he had done more and feels he was "defeated by his own high
standards." Do you agree?
Read More