Games, Polls & Quizzes
Ultimate Fan Quiz – Rob Reiner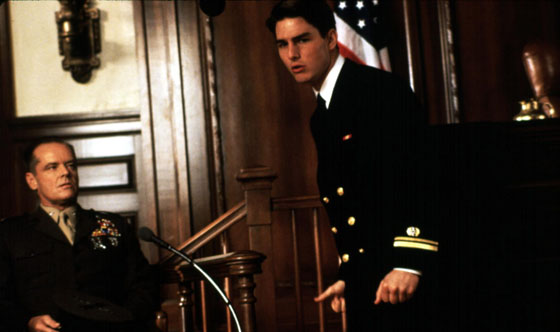 Whether you remember Rob Reiner as "Meathead," or revere him for turning the dial up to 11 directing This Is Spinal Tap , we're looking for A Few Good Men (or women) to take our Ultimate Fan Quiz challenge. Be the first person to correctly answer all 15 questions and you'll win this guide to the best movies of the '80s.
The quiz runs from Friday, June 6 to Friday, June 13 at midnight, and the winner will be announced shortly afterward. (Make sure we have a relevant email address in your profile so we can contact you about your prize.)
You want the quiz? You can't handle the quiz!
1. What was wrong with the recreation of Stonehenge in This Is Spinal Tap (1984)?
2. In addition to Stand By Me (1986), what other Stephen King property did he direct?
3. Reiner's mother has a cameo in When Harry Met Sally… (1989). What classic line does she deliver?
4. Besides A Few Good Men (1992) what else did Reiner direct Jack Nicholson in?
5. What was River Phoenix's character in Stand by Me doing when he was killed?
6. What kind of word play does André the Giant's character Fezzik enjoy in The Princess Bride (1987)?
7. Reiner and Billy Crystal worked together twice in 1987. In The Princess Bride and what other film?
8. Reiner's This Is Spinal Tap character, Marty DiBergi, is a parody of which famous Oscar-winning director?
9. Which movies directed by his father, Carl Reiner, did he appear in?
10. What fellow TV-star-turned-movie-director was Reiner once married to?
11. Rob Reiner has played doctors in a number of films including The First Wives Club (1996) and For Better or Worse (1995). What are three others?
12. Which of Reiner's films served as the inspiration for a long-running television series?
13. What is his production company named after?
14. Which of his films did Roger Ebert call "one of the most
unpleasant, contrived, artificial, cloying experiences I've had at the
movies"?
15. How was he killed in the South Park episode "Butt Out"?
Need help? Watch Stand by Me on AMC. For a full schedule of the movie, click here.
Read More