Games, Polls & Quizzes
Ultimate Fan Quiz – John Carpenter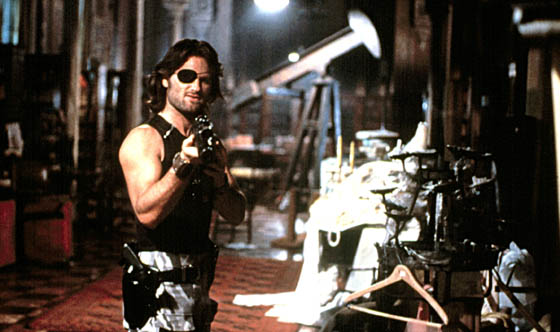 From New York to LA to Antarctica, wherever John Carpenter takes you, you know you're in the presence of a master — and that something unpleasant is about to happen. What else do you think you know about John Carpenter's films?
Be the first person to correctly answer all 15 questions and you'll win this Halloween DVD. The quiz runs from Friday, June 13 to Friday, June 20 at midnight, and the winner will be announced shortly afterward. (Make sure we have a relevant email address in your profile so we can contact you about your prize.
Ready? Now put on your thinking eye-patch and get cracking!
1. How many townspeople must the ghosts in The Fog kill to settle their score?
2. How many days elapse between the stories of Halloween and Halloween 2?
3. In They Live, Carpenter reuses a notable prop from Ghostbusters. What is it?
4. Which film in Carpenter's "Apocalypse Trilogy" is the only one for which he did not compose the score?
5. The song "Keep a'Knocking" by Little Richard is played as a warning several times in which film?
6. Which Carpenter film has the most Oscar nominations?
7. Before remaking Halloween, Rob Zombie contributed a song to which Carpenter movie soundtrack?
8. What role does the World Trade Center play in Escape From New York?
9. Pam Grier made an appearance as a male-to-female transsexual in which film?
10. A fight scene from which John Carpenter film was re-enacted shot-for-shot on an episode of South Park?
11. John Carpenter's creative partner/producer Debra Hill provided the voice for a computer in one of his films. Which one?
12. Which Halloween sequel featured a dedication to actor Donald Pleasence, misspelling his name?
13. Which John Wayne character received an honorary film-editing credit in one of Carpenter's early films?
14. Which actor appeared as a both a cop and a criminal in Carpenter films within two years?
15. Escape From New York is rumored to be getting the video game treatment. Which other Carpenter movies have been adapted into video games?
Need help? Watch Escape From New York. For a full schedule of the movie on AMC, click here.
Read More