Twilight's Kellan Lutz Likes Making Movies His Mom Can't Watch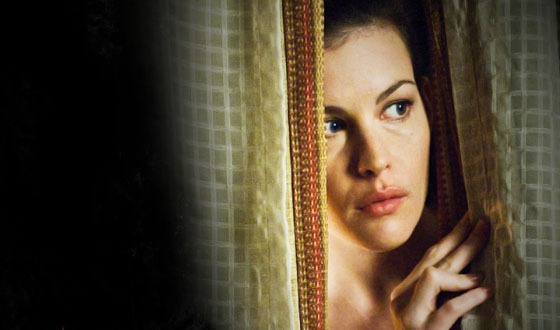 <img src="http://dev.blogs.amctv.com/wp-content/uploads/2008/06/strangers-window.jpg" alt="" title="Twilight's Kellan Lutz Likes Making Movies His Mom Can't Watch" width="560″/>


Whether or not horror fans disdain the bloodlessness of Twilight, at least Kellan Lutz got plenty of thrills while filming it. "I love to do my own stunts," says the actor, who plays vampire Emmett Cullen, "as dangerous as they get… before the producers step in and say, 'Well Kellan, you could potentially die.'" Lutz will always look back on Twilight as a test of his physical limitations. "On one of my last days, I was on top of a moving truck going 35 miles an hour on this winding mountain road, and had to jump back into the bed of it," he recalls. "It was crazy, it was 4 in the morning and freezing outside and I couldn't see anything. But I just love that stuff, and learning the secrets of stuntwork."
Lutz looks forward to even bigger, badder, and darker roles, having inherited his dad's taste for scary movies. "My father didn't really get that kids shouldn't watch PG-13 movies until they're 13, or R-rated movies until they're 17," he says. "He'd rent horror movies and watch them with us. He took me to see Scream when I was about 8 — and I loved it! My mother, on the other hand… when I did Prom Night. she swore if I ever did something scarier than that, she wouldn't go see it. And that was just a PG-13 thriller," he laughs. "If I ever do something like Saw 8, I guess she'd just disappear for a while." His love of horror must be pretty democratic — he has his favorites, but no one outranks the other.
Kellan Lutz's Top 10 Horror Movies
• The Shining
• IT
• Dont Look Now
• The Exorcist
• The Omen
• The Texas Chainsaw Massacre
• Child's Play
• The Vanishing
• The Strangers
• Haute Tension
Even though a recent release like The Strangers is included
on his list, Lutz still clings to his childhood favorites. "When I was
growing up, Chucky scared the hell out of me, and I was obsessed with The Puppet Master," he says.
Read More