Neuroscientists Measure The Good, the Bad and the Ugly's Grip on Viewers' Brains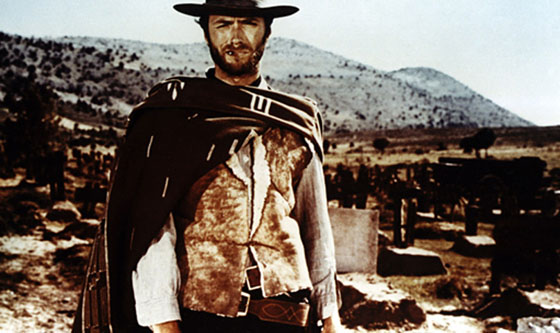 Researchers love to study how movies affect the human body. A few years ago, it was established that watching The Godfather: Part II could affect testosterone levels. Now a study conducted recently at New York University quantifies how movies grip your attention.
In the article "Neurocinematics: the Neuroscience of Film," which appears in "Projections: The Journal for Movies and Mind," the authors explain how test subjects were shown 30 minutes of Sergio Leone's classic spaghetti western, The Good, the Bad and the Ugly , as well as an episode of Alfred Hitchcock Presents and one of Curb Your Enthusiasm. The team used functional magnetic resonance imaging to assess activity in the neocortex, the region of the brain responsible for higher level cognitive functions, including emotional response. By also employing a method called inter-subject correlation, the researchers were then able to measure similarities between the responses of the test subjects, and show that the images caused comparable reactions in all the viewers.
The Hitchcock selection, called "Bang! You're Dead!" had the
strongest grip on the audience, commanding over 65% of the neocortex. The Good, the Bad and the Ugly scored a very respectable 45%, while the Larry David show provoked a less extensive reaction at only 18%.
The impact of films varies according to "content, editing, and
directing style," says the study, which could prove of use to film
theorists… and studio executives. Lower scores don't necessarily mean
that the footage was of lesser value, but the data does suggest
"achieving a tight control over viewers' brains during a movie
requires, in most cases, intentional construction of the film's
sequence through aesthetic means." So tune in, and feel your synapses
start firing!
For a complete schedule of The Good, the Bad and the Ugly on AMC, click here.
To share your review of the movie, click here.
Read More