With Quigley Down Under, Tom Selleck Secretly Wishes to Be the Next Robert Duvall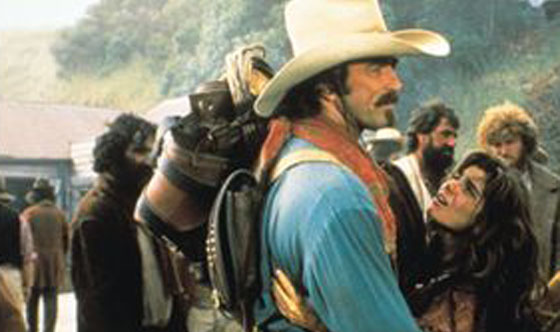 Throughout the eighties, Tom Selleck reigned as the very essence of effortless masculinity. With Magnum P.I., his moustache and often-bared hairy chest were emblazoned on the national consciousness. What's less well-remembered is how often he found himself parlaying that assuredly macho image into Westerns. In a handful of made-for-TV films ( Monte Walsh ), Selleck ditched the Hawaiian shirt for a 10-gallon hat. It goes to figure that having made a big screen splash with 3 Men and a Baby , he'd try to tranport that success to the Open Range. Perhaps having built his career as Hawaii's low-budget answer to a James Bond, he wanted to see whether he could now become a latter-day Robert Duvall.
What's surprising, however, is that with his only big screen Western (Quigley Down Under), he ended up in the Outback instead of in the Old West. That said, the movie had all the signature elements of the genre: An unlikely romance, a dastardly villain (Alan Rickman), and a little social commentary (in this case about race). And the location isn't that out of the ordinary really. Australia has its own rich history of Western sagas: Ned Kelly , The Proposition .
Now if we hear of Tom Selleck learning the tango — Duvall's obsession — we'll know our theory is true.
For a complete schedule of this movie on AMC, click here.
To share you review of this movie, click here.
Read More