Q&A – James Patterson Enters the Video Game Arena With Women's Murder Club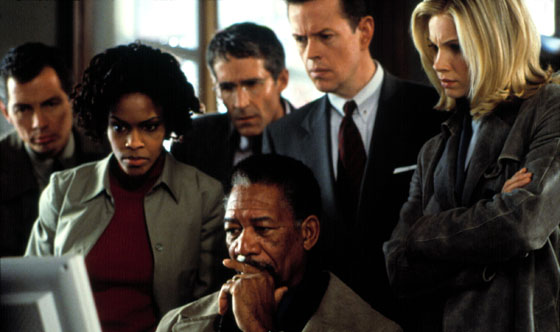 <img src="http://dev.blogs.amctv.com/wp-content/uploads/2008/06/along-came-a-spider.jpg" alt="" title="Q&A – James Patterson Enters the Video Game Arena With Women's Murder Club" width="560″/>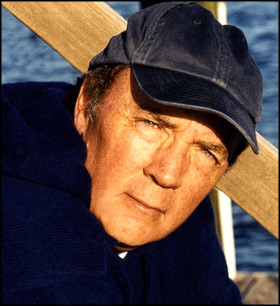 From Along Came a Spider to Step on a Crack, James Patterson holds the record for New York Times bestsellers — 39 in all. Up next, the suspense novel, Sail; the YA thriller, The Dangerous Days of Daniel X, and off the page, the release of the Women's Murder Club: Death in Scarlet video game. Patterson spoke with AMCtv.com about these projects.

Q: Why have you jumped into the video game arena?
A: With a movie or a book, you're always wondering, "Who did it?" Here, you actually solve the murders. It's a very, very different kind of medium. You've taken what's in a casual game — the seek and find aspect, the adventure, the puzzles — and you're combining it with a lot more story and a much stronger mystery than what's been in this kind of game before.
Q: What's the game's storyline?
A: A series of murders occur in Chinatown in San Francisco. It has to do with a secret society that came from China.
Q: Is it serial killers?
(Laughter.) We can't really say that, can we?
Q: Why do you think we're so fascinated by serial killers?

A: In the beginning, I think we couldn't imagine that there are
people who act the way serial killers do. Secondly, it just raised the
ante in terms of drama — when you have a person killing several
people, it keeps the suspense higher. You have shows like Criminal Minds that are popular, so people are fascinated and repulsed in a way that they can't turn away from them.
Q: What's the inspiration for your characters?
A: I used to be in advertising, so I met a lot of serial killers in those days… I don't know… You just try to create characters where what they're doing is going to capture people's imaginations, but to make them human enough so you can identify with them. Killers like Bundy are so much more fascinating because he had the capacity to seem like a nice guy.
Q: What is it about Women's Murder Club that lends itself to a video game?
A: The novels and the TV show are about the way women solve problems
and mysteries, as opposed to the way male detectives do. I grew up in a
household full of women: Mother, grandmother, three sisters, and two
female cats. When women solve problems, they're more collaborative. So
in this case, you get to play three of the characters and you
collaborate with them to solve the mystery.
Q: Was it like doing a movie in the sense that you had a story you passed on to the producers?
A: No, they did the story. I talked to Jane Jensen about what drives the Murder Club
books. Michael Connelly, the mystery writer, says, "With Jim's books,
every single chapter is designed to drive the action and the
characterization forward and to turn on the movie projector in our
heads," so we talked about that. And the crimes that
people are interested in — and surprises to keep them
interested.
Q: Have you ever thought, after seeing a movie, "That would make a great book"?

A: I think The Godfather: Part II
would have made a good book. Colorful characters like the Corleones and
fast-paced action are two key elements that, in my opinion, make
stories — whether in film or book form — compelling.
Q: So how did you feel about the movie version of Along Came A Spider?

A: I thought Morgan Freeman was terrific as Alex Cross. He is a
great actor, but the script was only so-so in my opinion. I think that's
been the case with a lot of the Hollywood adaptations.
Read More