Video
How Oliver Stone Made Alexander the Great as Galvanizing as Nixon and JFK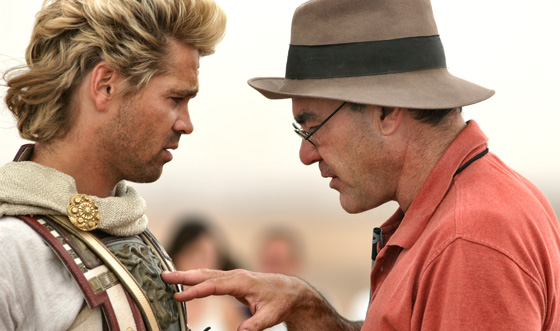 Oliver Stone is no stranger to controversial biopics. Probably his most notorious is Nixon , which like JFK, played somewhat loose with the facts. But who would've guessed that the director could take an emperor from Ancient Greece and turn him into a hot button topic too?
The hue and cry was once again over Stone's interpretative biography; in this case, certain facts were disputed by not only critics but lawyers as well. Naturally, it's much harder to say what is
true and what is fiction when dealing with a subject that takes place in times B.C., but that didn't stop Greek lawyers from getting incensed about the depiction of Alexander's sexuality or Iranian historians getting up in arms about the dismissive treatment of Persia. Ironically, for all its controversy, many reviewers claimed the movie was too much like a documentary in its presentation.
Stone has gone on record multiple times in defense of Alexander and has even released several different cuts as a way to address his critics. Does his final version get you steamed? (For a full schedule of Alexander on AMC, click here.) To learn more about Stone's project, check out this video.

Read More