Did Million Dollar Baby Influence a Supreme Court Decision?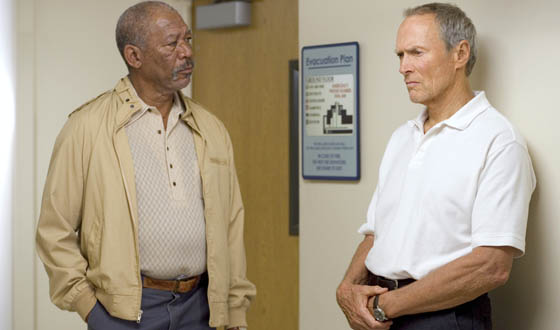 While Clint Eastwood was hard at work on Million Dollar Baby, lawyers, activists, and advocates were hard at work on a Supreme Court case. Oregon had passed laws providing terminally ill patients greater access to pain-relieving medication, and the power to legally hasten their own deaths — legislation that then Attorney General John Ashcroft was attempting to dissolve. By February 2005, Eastwood's film suddenly found itself in the middle of a political tug of war.
As the case made its way to the Supreme Court, Million Dollar Baby was often referenced as a cinematic comment on the controversial issue, along with Spanish director Alejandro Amenábar's The Sea Inside, which was released the same year. It's impossible to say for sure how Eastwood's
movie may have impacted public opinion on the issue, but in January
2006, the Court ultimately ruled in favor of Oregon's aid-in-dying
laws, which opened the doors for other states to follow suit. "It
reaffirms the liberty, dignity and privacy Americans cherish at the end
of life," said Barbara Coombs-Lee of Compassion and Choices, an organization that led the charge in defending Oregon's laws.
Eastwood's films are crafted from the heart, as well as the brain,
so it's likely that he was too engrossed as a storyteller to know just
how timely his tale would turn out to be. Then again, he's too canny an
observer of American culture for this to be purely coincidental. Is
this film a vehicle for its characters' heartbreaking stories, or for a
political agenda? As usual, that's something each of us has to figure
out for ourself.
For a full schedule of Million Dollar Baby click here.
To share your review of the movie click here.
Read More