FX Legend Stan Winston Dies at 62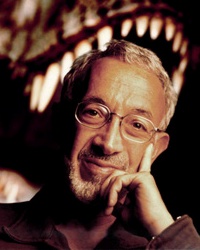 Stan Winston's work not only transcended genres, it also legitimized them, introducing the world to some of the most beloved (and most horrifying) movies of all time including Aliens and Terminator 2.
Winston, who passed away this weekend at 62, had battled multiple myeloma for seven
years, but the makeup and special-effects artist was still working hard at work
in the months leading up to his death. With Avatar and Terminator: Salvation forthcoming,
audiences can expect to continue enjoying his new work in the next few years. In the meantime, the career that earned Winston four Oscars and many other nominations, as well as the undivided attention of most filmgoers, isn't likely to fade anytime soon. While movies like Batman Returns and Pumpkinhead seem like dubious movies to curl up with during a time of mourning, I'm sure Winston wouldn't have it any other way.
Read More