Daily Scan: 06.26.08 – SciFi Beach Reads; a New Poster for The Day the Earth Stood Still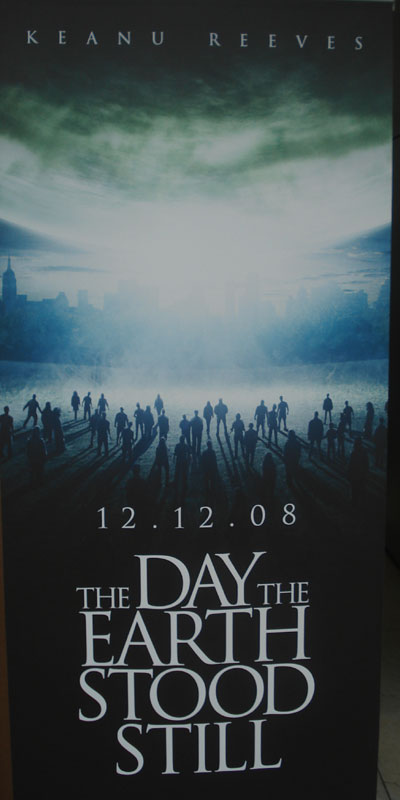 • G is the latest kaiju monster mash to take Japan like storm, and even features a giant robot made of tin.
• MTV Movies Blog does its damnedest to get people psyched for X-Files 2. Someone's got to do it… the marketing department sure isn't.
• In Roland Emmerich's 2012, the protagonists will board an ark to escape the Mayan apocalypse.
• io9 has some convincing arguments as to what we'll see next in Battlestar Galactica. Starbuck burning her own body?
• Warren Ellis' hand… now for sale on eBay!
• SF Gospel reviews pretty much every scifi magazine under the sun.
• Annalee Newitz has some suggestions on what 12 genre books you should read at the beach this summer. I've read none of them, but then again, I hate beaches. Full of sand, beaches.
• The Day The Earth Stood Still gets a poster.
• Ain't It Cool News wonders just what the samhell will happen to Stan Winston Studios without The Man himself?
• Zack Snyder says he's working on a director's cut of Watchmen, but he's already fighting the studio about running time.
Read More