Daily Scan: 06.20.08 – Dr. Who's K9 Gets His Own Series; Spike Lee to Time Travel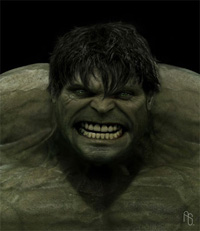 • io9 has an obituary of Janet Christine Dietrich, one of the first women to qualify in the astronaut training program, but who was never set into space because of the politics of the time. She looks like she was a lovely, vibrant woman.
• Why didn't we ever see a Batman Beyond movie?
• SF Signal wonders if they ought to continue Mind Meld. Tell them yes.
• David Carradine will make a guest appearance in the Death Race remake.
• What the Hulk could have looked like.
• Doctor Who's obnoxious robot mutt, K-9, is finally getting his own series. Joy.
• Ridley Scott seems to think Blade Runner was a remake of Little Orphan Annie.
• Spike Lee picks up rights for Dr. Ronald Mallett's memoir Time Traveler: A Scientist's Personal Mission to Make Time Travel a Reality.
• An obscure scifi book first published in 1881 and republished last month, is being called as significant as Pride and Prejudice. "The Great Romance
deals with "ground-breaking" themes such as interplanetary colonisation
by humankind, sexual relations with aliens and the problems of space
flight, including space shuttles, spacesuits and air locks academics
and reviewers say."
Read More