Daily Scan: 06.13.08 – 28 Days Later to Stream Online; Superheroes Who Can't Have Sex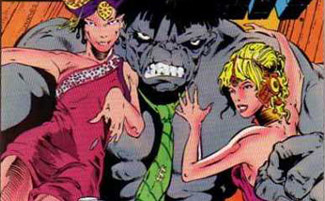 • Fox Searchlight is now streaming one of the best zombie movies of the last decade on its site for free: 28 Days Later.
• Finally, a decent CGI Godzilla!
• Ziggy Stardust himself sings "Starman" over at SF Signal.
• There seems to be a lot of confusion whether or not Captain America is in The Incredible Hulk or not. Now producer Gale Anne Hurd says only the serum shows up.
• I'm sorry, this isn't scifi, but I couldn't help myself. Mark Wahlberg on why he won't re-unite with The Funky Bunch:
"Part of me would love to run around and act like a freaking a-hole
again but I can't do that. I've got two kids." If you need it to be
scifi, just pretend he's talking about doing a Planet of the Apes sequel, it's equally applicable.
• The mid-season finale (and last episode for a year) of Battlestar Galactica will be streaming on-the-hour, every hour over at Scifi.com.
• Google goes to outer space!
• Great moments in licensing: Star Trek XI Pez.
• The first blog I ever got paid to write, The Consumerist, posts five thrifty lessons from Cormac McCarth's post-apocalyptic novel, The Road.
• The DVD for Jumper is apparently very candid about all the problems that faced production.
• io9's best list idea to date: Superheroes who can't have sex.
Read More