Classic Ten – Greatest Summer Blockbusters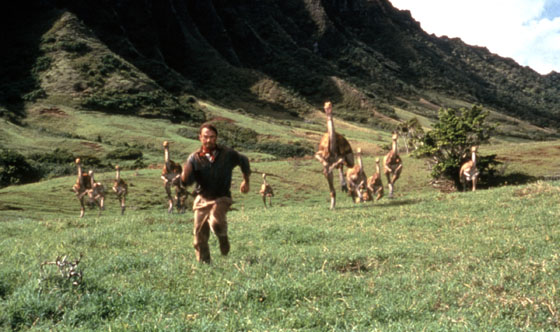 Summer conjures indelible seasonal images: Beach parties, backyard barbecues… and blockbuster movies, those expensive, visually spectacular and audience-pleasing popcorn films designed to enrapture wide-eyed viewers. A phenomenon developed only in the last 30 years, the making — and the marketing — of these tentpole productions have only get bigger and better. But not every summer blockbusters manages to distinguish itself and become a lasting cultural monument. Here are 10 that have:

10. Pirates of the Caribbean: The Curse of the Black Pearl (2003)
Considering summer blockbusters have been repeatedly adapted into theme park rides, it was only a matter of time before a theme park ride was adapted into a movie. The first Pirates of the Caribbean film, The Curse of the Black Pearl, fused corporate synergy with renegade panache, with usually serious actor Johnny Depp stealing the show as a Keith Richards-influenced pirate in this spin-off of the famous Disneyland attraction. Pirate films had until then flopped at the box office — Depp made them commercially viable.

9. E.T.: The Extra-Terrestrial (1982)
Anyone can make a multimillion dollar blockbuster delivering a string of explosions to entice people into theaters, but it takes a true artist to get the masses to genuinely feel. No other film proves Steven Spielberg's genius at merging spectacle and heart than E.T., the scifi melodrama about a young boy's friendship with a small runt of a space alien that evoked a sense of innocent wonder in even the most hardened moviegoers.

8. Independence Day (1996)
Independence Day loudly announced a new phase of advertising, trumpeting summer blockbusters as unmissable events. Spending a then unheard of $1.1 million dollars for a teaser ad during the Super Bowl, the Fox studio aroused curiosity for the film with the unforgettable sight of the White House destroyed by a mysterious explosion. Independence Day went on to break several box office records, instigate the resurgence of Hollywood disaster movies, and forever herald hype as the best means to a lucrative end.

7. Raiders of the Lost Ark (1981)
What George Lucas did in updating Buck Rogers and Steven Spielberg did in updating the monster movie, they did together in updating early adventure serials for the late 20th Century, in the form of a pedal-to-the-metal, tongue-partially-in-cheek experience known as Raiders of the Lost Ark. Introducing Harrison Ford in an extension of his rugged Han Solo persona, Raiders saw Lucas producing and Spielberg directing a juggernaut of a summer blockbuster that produced a new American myth and three more gigantically successful sequels.

6. The Lion King (1994)
The Lion King might have been just another chapter in the Disney cartoon renaissance that began in 1989 with The Little Mermaid, if this movie about a young lion who must reclaim his place as the ruler of the animal kingdom hadn't been an absolute dynamo at the box office. The highest grossing film of that year, it was the animated summer blockbuster to end all animated summer blockbusters — before the Finding Nemos and Toy Storys of the world made the feat routine.
5. Batman (1989)
Taking on a comic book universe that hadn't been seen on movie screens since the campy 1966 spin-off of the television series, Tim Burton gave it his unique macabre twist, making Batman/Bruce Wayne's Gotham City environs as much a dark character as the hero, played by unlikely leading man Michael Keaton. Tied-in with a plethora of products and merchandise despite its haunted atmosphere, the new film was a veritable pop culture event, rebirthing the Bat for a whole new generation of movie fans.

4. Terminator 2: Judgment Day (1991)
Arriving on screen seven years after scifi hit The Terminator, Terminator 2: Judgment Day surpassed all expectations for a sequel — visually, culturally, and financially. With jaw-dropping computer-generated imagery and superbly choreographed action sequences, James Cameron's eerie, relentlessly breathtaking extravaganza became a box office supernova, re-establishing Arnold Schwarzenegger as the biggest action icon of his generation and raising the bar for summer blockbusters that dare compete with its spectacle.

3. Jurassic Park (1993)
Steven Spielberg is the reigning king of the summer blockbuster, with more than 30 years of megafilms to his credit. But his biggest achievement so far in size and scope is Jurassic Park. The 1993 dinosaur park meets chaos theory adventure movie fixed one eye on generating armrest-gripping excitement and another on ruminations about human fallibility that would dominate the more "mature" phase of Spielberg's career. Park also marked a watershed in state of the art visual effects, melding CGI and live actors to astonishing visceral effect.

2. Star Wars (1977)
The 1970s were a peculiar time in American film history — while films like The Godfather and Chinatown led a renaissance in serious moviemaking that could also draw large audiences, the era of the blockbuster was on its way. And the film that announced that era's dominance was Star Wars, the first in George Lucas' epic scifi space opera that launched a pop culture phenomenon, grossing $800 million worldwide on a $11 million budget, becoming the second highest earning film of all-time, and spawning a cycle of films and ancillary projects that continue to captivate audiences.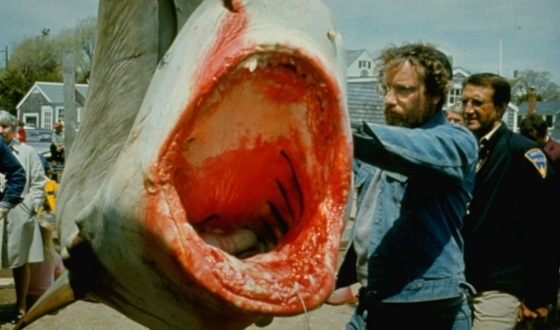 1. Jaws (1975)
When producers David Brown and Richard D. Zanuck hired then largely unknown director Steven Spielberg in 1975 to adapt Peter Benchley's best-selling pulp novel about a beach community terrorized by a rampaging shark, they were probably only half-aware they were in the process of inventing the modern blockbuster. The first film to take the risk of being released simultaneously in theaters nationwide, Jaws was an unprecedented sensation upon release, scaring viewers away from the shore and keeping them lining up around blocks to see the best Hollywood had to offer. No matter how seamless and bombastic its successors have become, it remains the standard for perfect blockbuster formula, simultaneously horrifying, funny, and completely engrossing.
What is your favorite summer blockbuster?


If you don't see your favorite included here, put it in the comments section below.
Read More