Site of the Week – Cinema Blend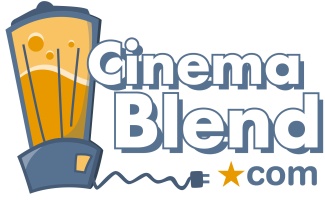 Josh Tyler was looking for a place where "anyone from any walk of life could show up, read something entertaining, hang out and talk movies." When he didn't find it, he created Cinema Blend. Visiting the site is like spending time at a coffee shop filled with entertainment junkies in a college town. "We say what we want," says Tyler. "Consequences be damned."
When he started the site in 2001, Tyler had no idea what he
was doing. "I didn't even know basic HTML and I certainly knew nothing
about web publishing," he admits. Despite this "slow start," the site now has 1.4 million unique readers a
month, is syndicated online at Buy.com and StaticMultimedia.com and
its content appears in print with newspapers like the Chautauqua Region Word and
The Charleston City Paper. Last year, when Time Magazine wrote about the influence of movie websites and their fans on Hollywood, Cinema Blend was included in the mix.
While Tyler is proud of the site's success he's even more pleased that it remains independent. "Where the web was once packed to the gills with all kinds of free thinking, most of the major entertainment websites like ours are being snatched up by big corporations and turned into just another cog in the machine," he explains.
This love of both movies and freedom could come from his restrictive youth in Belton, Texas. "Small town, no money, strict moral upbringing," Tyler says. There wasn't a lot to do and movies, he explains, safely filled the void. "There was that time my friends and I went out the local dam and rolled boulders off into the water… I almost lost a finger. Movies were much safer." Movies were also something his parents allowed and could afford. "We would ravage the 50-cent rental bin and then spend weekends watching whatever we found in it," he recalls. As a teenager, Tyler watched things that his parents wouldn't approve of by telling them repeatedly it was Bill & Ted's Excellent Adventure . "They never seemed to catch on to that," he notes.
Tyler's favorite feature is The Weekly Blend Audio Show, the site's podcast, hosted by assistant editor Rafe Telsch and his sidekick Margaret Williams. "What they do every week in their hour-long show is amazing. They deserve to be on national radio," he says. "Don't tell them that though, I don't want them running off to Satellite."
Read More