Betty Buckley Returns to Horror, Goes All Out in The Happening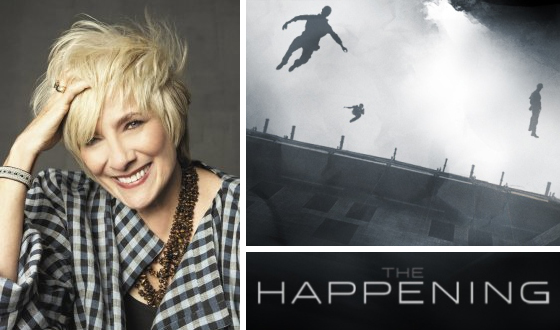 The Happening " width="560″/>
Thanks to a confidentiality agreement, Betty Buckley can't reveal too much about her contribution to M. Night Shyamalan's new shocker, The Happening. "I can tell you my character's name is Mrs. Jones, I'm in the last portion of the movie and that my character is one of the reasons we have an R rating," says the legendary singer and actress. "I've never played anything on film that is this scary."
Wait… Miss Collins, is that you? Her formidable career in film, stage, and song notwithstanding, we horror fans will always recall Buckley's big screen debut with a certain misty-eyed fondness. As the sympathetic gym teacher who takes Sissy Spacek under her wing in smackdown to our oppressors ? (And we're pretty sure we wouldn't have accidentally killed her with our telekinesis.)
Buckley has worked with some of the most famous directors in the biz — Brian De Palma, Woody Allen, and Roman Polanski, for starters — but insists she was still unprepared for the thrill of helping Shyamalan achieve his first R rating. He's a director that's been knocked about in recent years, but fans are still circling around The Happening, defending his style. Buckley falls in the fan camp: "I could just do a movie for him every year (and some concert work too) and I'd be a happy camper for the rest of my life," she says. "He's very childlike, a very enthusiastic human being, so you just want to do anything he asks you to do — which I did, in this movie!"
I am not the only one whose curiosity is at critical mass — the interest extends beyond traditional horror circles. New York drag performer Sherry Vine admitted she'd be seeing The Happening
a lot sooner now that she knew Buckley was on board. Vine has a unique
appreciation for Buckley's work, having starred in the hit off-Broadway
parody, Carrie: A Period Piece. "I'm so obsessed with anything Carrie
and always have been," says Vine. "It's an amazing revenge fantasy.
You don't mind so much when the other people die, but no, not Betty
Buckley! She's the only sweet, really good thing in the movie."
Vine has crossed paths with Buckley before. Once, during Vine's
weekly show, "Someone came up and said, 'Betty Buckley's in the
audience, and she wants to know if she can sing!'" recalls Vine, "She
came on stage and sang 'Memories' a capella, and it practically took
the roof off the building."
Buckley seemed both surprised and touched when I told her how nuts
people still are about Miss Collins (she's more inclined to recall how
much she hated the sight of those funny knee-high socks). But she
doesn't mind if we herald her mysterious new role as a return to
horror. In fact she'll keep scaring us if she gets the chance. "I'm at
the point in my life where, whatever, let's play!" she says. "It's very
freeing to play a character like this. It's harder to play someone
glamorous, because you have to watch yourself at every angle and make
sure that you're put together right. With stuff like this, you can go
all out — and the further out you go, the better they like it." And
Shyamalan did like it. At his urging, Buckley pulled out all
the stops, and is waiting to see the final results herself. "It's
always a shock to see yourself on the big screen," she confides. "I
kept going back to Night saying, 'Are you sure this is what you want?' and he'd say, 'Absolutely! Go further.' And I'm like, 'Go further??'
I just hope people know I'm playing a character!" she laughs. "I'm
interested to hear how people who follow my work feel about it — and
everyone else too."
You hear that? Come back to comment about Buckley's performance in The Happening.
You can bet she'll be reading this column, and notes from her grateful
(and traumatized) public would be a wonderful gift from all of us
Monsterfesters to a bonafide icon.
Until then, if she can endure the grueling wait until next Friday, then I suppose we can too.
Read More