Cannes Film Festival – Reassessing (and Ranking) the Underrated Movies of Woody Allen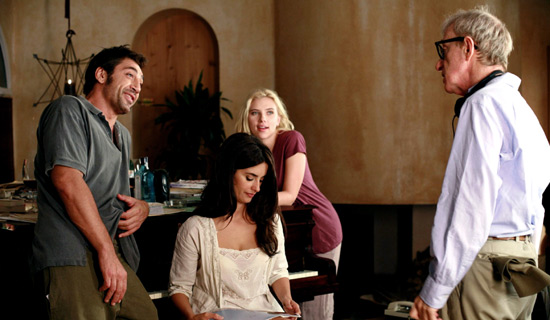 There's no phrase at a film festival that provokes a flurry of debate quite like "a new film by Woody Allen." His latest, Vicky Cristina Barcelona, debuts at Cannes, but for the most part, people are talking about that kiss between Scarlett Johansson and Penelope Cruz, not Woody himself.
Most everyone has an opinion as to whether the 73-year-old filmmaker has already peaked. (The consensus frankly is yes.) Heck, in 2006 at the Match Point premiere, the director himself referred to his work as "mediocre." At the time, the critics seemed to agree: From 1998 to 2006, his movies were completely unrecognized for all major awards (not that he'd show up for the ceremony).
But before you dismiss him as a man past his prime, let's reconsider some of his initially dismissed films like Celebrity and Everybody Says I Love You . Maybe these misses aren't really misses but simply movies ahead of their time. Everyone loves Annie Hall and Crimes and Misdemeanors but what's your favorite underrated Woody Allen flick? Love a movie we haven't selected? Let us know in the comments section below.

Read More