Will The Omen Ever Get the Terry Gilliam Spoof It Deserves?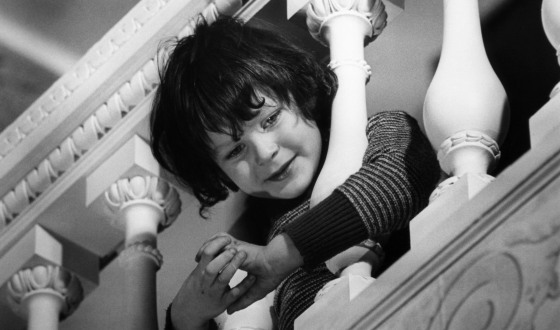 The Omen Ever Get the Terry Gilliam Spoof It Deserves?" width="560″/>
In 1990, readers thrilled at Neil Gaiman and Terry Pratchett's send-up of both the '70's horror classic The Omen and the entire biblical Apocalypse in their collaborative novel Good Omens: The Nice and Accurate Prophecies of Agnes Nutter, Witch. A bungled switch-at-birth results in the Antichrist and his pet hell-hound being raised in a modest country home, while another, totally normal, child gets the diplomat mansion, the Satanic nanny and the whole bit — thus, the end of the world winds up being a little more disorganized than you'd expect. Demand for a film adaptation piqued, and in 2002, Terry Gilliam announced that a script had been written; rumors that Johnny Depp and Robin Williams had been cast as the book's respective demonic and angelic presences spread like wildfire. So what happened?
As usual, money matters seem to be the culprit. At the time, Gilliam
was forced to move on to other more financially feasible projects,
though he's always held out hope that the film will be made. In a recent interview, he cites Gaiman's Hollywood hotness (thanks to Stardust, Beowulf, and the upcoming Coraline)
as a perk in selling the idea. Pratchett and Gaiman are more cynical
about its prospects, but that's what you'd expect from minds who saw
the plight of Damien's family as being rife with comic possibilities.
In the meantime, what do we have? One fantastic, shockingly violent
1976 horror movie that resulted in three unfortunate sequels and a
remake that pales next to the original. Here's hoping that Gilliam gets
his show on the road; in the meantime, the film that started it all
will have to suffice. For a full schedule of The Omen on AMC, click here.
To share your review of the movie, click here.
Read More