Why Hasn't Joss Whedon Favorite Nathan Fillion Inspired a Major Fan Club?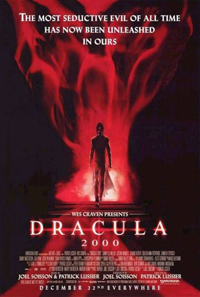 Joss Whedon certainly appreciates Nathan Fillion. He cast him to play Captain Mal on the short-lived television series Firefly, then had him reprise the role in the movie adaptation Serenity . Whedon even gave the actor a recurring part on Buffy the Vampire Slayer. (Fillion played Caleb, the killer priest.)
Director Patrick Lussier likes him too. He gave him the lead in White Noise 2: The Light , and secured him a decent part in Dracula 2000, his update of the vampire legend — produced by none other than Wes Craven.
So with fans in such high places, why isn't Fillion a bigger name? It might simply be that the actor is often brought in too late in a series to garner attention from anyone but superfans. He didn't get to Buffy until the final season (although, even without fangs he was one of the series' most charismatic villains); he's had a similar fate with Desperate Housewives. Still, it's puzzling that his principled tough-guy and wry smile act in Serenity didn't lead to more action roles. Those traits are usually star-making meat and potatoes for Hollywood's leading men. Will he ever break out and be a bona fide star?
All signs point to maybe. Fillion, who has spoken of his desire to write and direct in interviews, has penned a pilot for a show titled Repo Brothers that has reportedly been picked up by ABC. No word yet on whether he'll also act in the series, but perhaps his destiny is behind-scenes.
In the interim, get your Fillion fix with the AMC broadcast of Dracula 2000. For a full schedule of Dracula 2000 on AMC, click here.
To share your review of the movie (and Nathan Fillion perhaps), click here.
Read More