Tribeca Film Festival – Let the Right One In and Pray the Devil Back to Hell Pick Up Top Prizes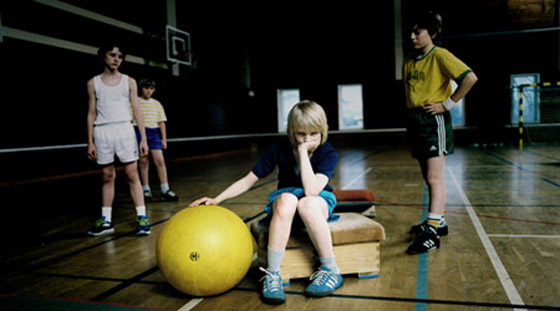 Let the Right One In and Pray the Devil Back to Hell Pick Up Top Prizes" width="560″/>

On Thursday, the Tribeca Film Festival handed out the awards for the in-competition films. Festival founders Robert De Niro and Jane Rosenthal, as well as jurors
Mathew Modine, Whoopi Goldberg and Oliver Platt were among those handing out the prizes at
the Target Tribeca Filmmaker Lounge located at Parsons School for
Design.
The Swedish coming-of-age vampire film, Let the Right One In (pictured) picked up the prize for best narrative feature. Its director, Tomas Alfredson, won a $25,000 cash prize and an art awards crafted by Stephen Hannock. The documentary feature prize, also worth $25,000, went to Pray the Devil Back to Hell, by Gini Reticker.
Richard Ledes, who took home the Made in New York narrative
award and $5000, admitted that he was nervous throughout the duration of the
festival.
"I am from New York City, so people came to my premiere
not only from the festival but people who know me as the neighbor down
the hall. It was nerve wracking."
Platt noted things were just as rough for a juror,
"To see 12 movies in six days is an adventure." He added that it was
the first time in seven years he was able to serve. "I've been asked to
do this festival before and I have always wanted to because I am a
local," he said, "I was really happy that this year, the festival fit in to my
schedule perfectly."
Over $150,000 was given in cash prizes to
the 11 winners. The final prize, the Cadillac Award, which is chosen by
the audience, will be announced on Saturday, May 3.
To see a complete list of last night's winners and read the jury comments, click here.
To see the filmmakers discuss Pray the Devil Back to Hell, click here.

Read More