Ripley Is Still in the Running for The Greatest Movie Hero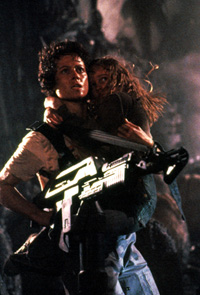 Superman and the Terminator have been knocked out, but Ripley has made it on to the semifinal round of The Greatest Movie Hero tournament. She's up against Indiana Jones — but really, what chance does a whip-cracking archaeologist have against a woman who has beaten back an entire army of aliens?
Now more then ever, your vote decides who qualifies as the ultimate movie hero. So cast your vote then enter the sweepstakes for a chance to win $5000 for yourself and another $5000 for your favorite charity.
The finals begin next Friday. You can enter the sweeps daily to better your odds of winning.

Read More