Q&A – Prince Caspian Director Andrew Adamson on Bloodless Violence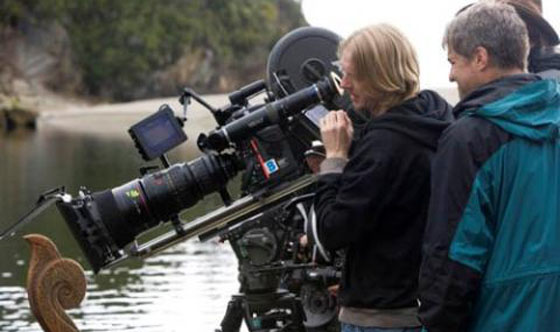 Prince Caspian Director Andrew Adamson on Bloodless Violence" width="560″/>

Director Andrew Adamson skyrocketed to fame with Shrek and Shrek 2. After his Chronicles of Narnia: The Lion, the Witch and the Wardrobe for Disney made nearly $750 million, he set his sights on the sequel, Prince Caspian. Adamson talks with AMCtv.com about bloodless violence and relaxing with video games.
Q: Can you set up Prince Caspian for us?
A: This film take place 1300 years later than the first film. The Telmarines have destroyed all that was good in the last film: Narnia has become a very dark place where evil abounds. You'll see the darkness everywhere, from the acting to the battles scenes to the sounds you hear and, of course, in the music.
Q: What did you learn from the first movie that helped you with Prince Caspian?
A: One of the things I learned was a better use of my locations. And I watched a lot of more epic films to see how others had used wide shots and the like. I didn't want to bore the audience — I wanted to engage them completely. So I went into it very conscientiously with respect for the series of books.
Q: This film is full of battle sequences yet not much blood. There's one scene with just a dab of it on the lip.
A: And blood on the neck, and, I think, on the leg. I actually
didn't know how much I was going to be allowed to do. Ratings is just
the hardest thing for a filmmaker. The MPAA worked with us really well;
they tried to give me as much feedback as they could as to what was
acceptable, but sometimes you do get the comment, "This is a bit too
nasty."
Q: How do you test the level of violence?
A: What I find is the most useful thing is watching it with
children. I was particularly pleased with the one-on-one swordfight.
You don't miss the blood. You feel the intensity, the reality,
because everyone's locked down their performances. Sergio [Castellitto] and William [Moseley]
both got into the physicality of it. Sergio would throw William a look after each take to keep him a little bit angry.
Q: What can we expect from the video game?

A: I didn't work as closely on the game with Disney this time
as
I did on the last one, because of logistics and
timing. But I tried to bring them on set whenever they could make time.
There are more vintage scenes and they actually showed the destruction
of Cair Paravel. They've done with the game what
I've done with the movie, which is taken ideas and extrapolated them.
They've been able to add action into story beats. We actually did shoot
additional material for the game itself — about the Telmarines and how
they came to Narnia. It kinds of gives the game players more of an
interaction with the world.
Q: Since you aren't working on the third Narnia movie, what's next?
A: I'm going to take a year off. I'll have plenty of time to
think carefully about what I want to do next. I'm buying an Xbox 360.
I'm buying a PlayStation 3. I'm buying them all.
Read More