New Hulk Trailer Explains Origins of Tim Roth's Abomination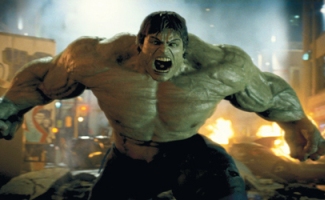 A second look at what Marvel's cooking up for this summer should push all those hyped-up opinions of Edward Norton straight to the side. The Hulk himself is front and center in the brand new trailer, blossoming more elaborately than ever before our eyes into the rage-filled green machine we all know and love.
This new trailer lays out the origins of the rivalry between Norton and Tim Roth's character as well. Call me old-fashioned, but as much fun as it is to watch steroidal monsters beat the crap out of each other, it's much more satisfying to know why they're beating the crap out of each other.
Looking forward to more rubbery green CGI than Hulk can shake a stick (or a car door) at when The Hulk opens on June 13th.
Read More