Video
Hilary Swank's Enduring Relationship with Gleason's Gym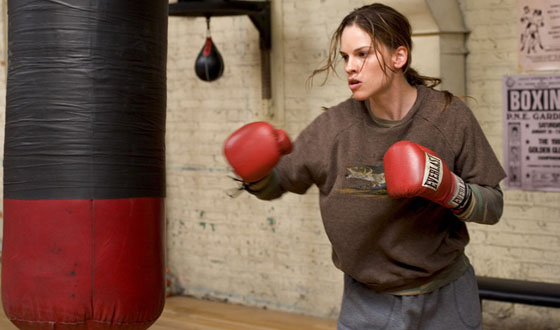 When Hilary Swank won her first Oscar in 2000 for Boys Don't Cry , she famously forgot to thank her then-husband, Chad Lowe. Better prepared when she picked up her second win in 2005 for her portrayal of tenacious Maggie Fitzgerald in Million Dollar Baby , Swank had her shout-outs in order. Besides Lowe, she acknowledged her trainer, Hector Roca, and the team at Gleason's Gym, the legendary New York location where Mike Tyson, Jake LaMotta, and Cassius Clay (before he became Ali) have also thrown punches.
Three years later, Swank and Lowe have dissolved their relationship, but Swank remains devoted to Gleason's: When Roca wrote a boxing workout for women, she wrote the forward.
Watch Swank discuss the parallels between boxing and life before or after the AMC broadcasts this month of Million Dollar Baby.

Read More