Uncategorized
Who's the Greatest Movie Hero Ever? Indiana Jones, of Course!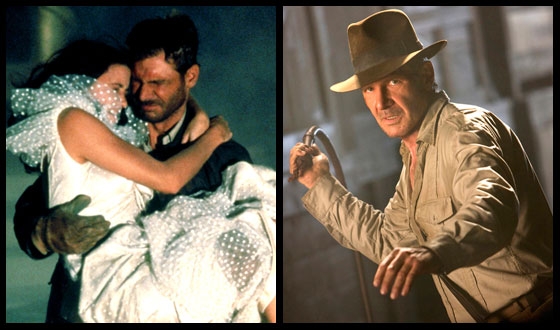 Admittedly, Indiana Jones went into the Greatest Movie Hero Tournament with an advantage: Unlike his opponents, who ranged from John Wayne's Rooster Cogburn ( True Grit ) to Sigourney Weaver's Ripley ( Aliens ), Harrison Ford's signature character had a new movie opening. And when he faced off in the finals against Clint Eastwood's Dirty Harry (who he beat by garnering 54% of the vote), Kingdom of the Crystal Skull was coming off one of the biggest opening weekends in movie history. Some guys have all the luck. Long may Indy reign! (The You Can Be a Hero Sweepstakes for $10,000 remains open until Saturday. Enter now!)
How does Harrison Ford rate as a leading man? Relive his on-screen romances with such leading ladies as Karen Allen, Melanie Griffith. and Anne Heche.

Read More