Eight True Facts About Chuck Norris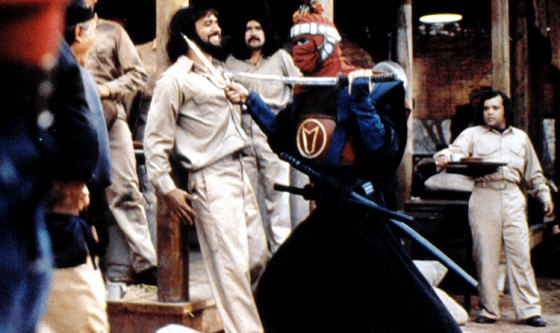 There are a lot of information out there about Chuck Norris. Sadly, not a lot of those things are true, thanks to popular Internet meme, ChuckNorrisFacts.com, which posits that Norris is an indestructible superman who eats diamonds for breakfast, among other things.
In honor of The Octagon , the best Ninjas vs. Norris movie ever made, we're going to reverse that trend by presenting eight Chuck Norris facts that are actually completely true. (Get it? Eight? Like the sides of an octagon?)
True Facts About Chuck Norris
1. His name is Carlos Draak: Chuck Norris was born Carlos Ray Norris, Jr. In point of fact, though, Carlos' father changed his name to Norris from Draak before Chuck was born. Therefore, technically, Chuck Norris' actual birth name is Carlos Ray Draak, Jr.
2. Norris was a karate champ: Lest we forget, Norris opened a series of karate training schools, and was named "Fighter of The Year" by Black Belt Magazine. He even trained Steve McQueen's son, Chad McQueen.
3. He's only been the villain once: All of Norris' roles have been heroic, with the exception of Way of the Dragon, his first lead part. In it, he played the nemesis of his idol, Bruce Lee. It rocketed him to stardom, and he's never looked back.
4. He loves the letter "D": With the exception of his son, Eric,
Norris' children all have names starting with D… Dina, Dakota, and
Danilee. Confusingly, he didn't name Dina; she was the result of an
extra-marital affair, and he didn't meet her until she was 26.
5. Missing in Action 2 was actually Missing in Action 1: Both Missing in Action, and its sequel, Missing in Action II: The Beginning,
were filmed back to back. At the last moment, the producers decided to
reverse the release order of the two films, which is why MIA2 was a prequel.
6. Norris really likes Norris Facts: There's actually a section on
the website where several favorite facts have been picked by the man
himself. He's played off them in several television commercials, and
guest appearances on talk shows.
7. Chuck Norris sells jeans: Chuck Norris Jeans are 100% completely
real. They're super tight jeans that are still flexible enough to
high-kick your enemies in. Seriously.
8. Jonathan Harris trained Him: The Lost in Space actor was
Chuck Norris' vocal coach for years, and "taught him how to speak" by
sticking his fingers in Norris' mouth. Norris' claims that Harris is
the only person in the world he would allow to do that.
Check out The Octagon and learn a few Norris Facts of your own. For a complete schedule of the movie on AMC, click here.
To share your review of the movie, click here.
Read More