Can the Millennium Falcon Compete With the Starship Enterprise? The Battle Begins!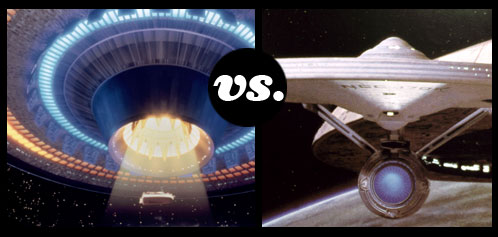 When it comes to traveling through the final fronter, what would you rather be on board: the Millennium Falcon or the Starship Enterprise? And would either of them be any match for the gargantuan Star Destroyers of the Imperial Fleet?
Vote for the coolest starship ever and decide whether it's mission success or size that matters.

Read More