Are Chick Flicks a Safe Bet for Studios?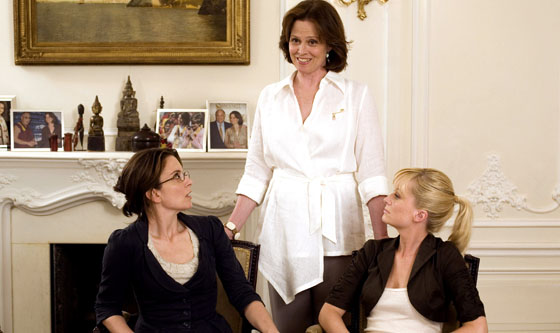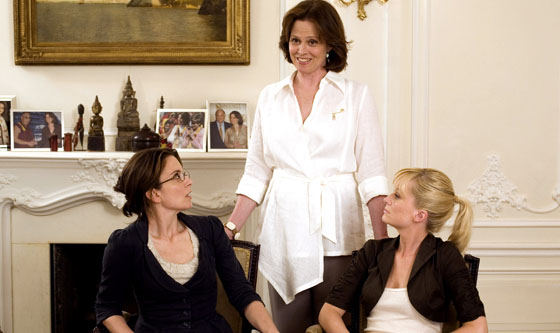 For better or worse, chick flicks are back. "You know the genre has a big bull's-eye on it when Jerry Bruckheimer, with all of his hits, is aiming at Confessions of a Shopaholic," says Shootout co-host Peter Guber.
Baby Mama put the genre back in the spotlight, and upcoming films like Sex in the City and Mamma Mia hope to keep it there. But just because Sarah Jessica Parker and her girlfriends were fabulous on Home Box Office doesn't mean they'll generate big numbers at the movie box office. The ABBA-inspired Broadway musical, Mamma Mia, had couples dancing in the aisles, but will men be moved to see it as a feel-good film?
"Filmmakers are once again zeroing in on subjects that will appeal to women but also appeal to lots of other people," says Bart. "The people who make films that are designed principally for that female audience… they feel the term 'chick flick' has a pejorative connotation. I think they are dead wrong."
Guber, on the other hand, questioned the ability of a "chick flick"
to have worldwide appeal, "They are dialogue or issue-driven so they
don't travel as well." He referred to them as "local repertoire" with
an ability to dominate only at the domestic box office. "But those
pictures have traveled well," says Bart. " Devil Wears Prada traveled well. Holiday traveled well. I think that's a myth."
The numbers tell the story. Miss Congeniality made $200 million worldwide and even P.S. I Love You
was a $150 million picture. "None of these are expensive pictures and
clearly they are finding a marketplace around the world," says Bart.
"More power to 'em." And yet, when Amy Poehler and Tina Fey headline a
film, Guber still needs convincing, "It'll be interesting to see how Baby Mama performs in the international marketplace… to see if a domestic film can travel that way and female comedians can make it."
Studios
should not fear making these films and men should not fear watching
them. Of course, there are "chick flicks" and then there are
"mega-chick flicks." Bart's defense of the genre doesn't extend to 27 Dresses or The Sisterhood of the Traveling Pants . "I don't get those pictures." Another sisterhood, the Ya-Ya one, drew ire from Guber, "You had to drag me by my heels and threaten divorce for me to see that movie."
Both agreed: It helps for a film to have crossover appeal if it's neutral to the other gender. So will it work for Mamma Mia? "All the guys in Mamma Mia were complete idiots," points out Bart.
Ladies, do you care what these men think? Gentlemen, will you see a female-oriented picture?
Comments open below.
Read More