With WarGames, the Stage Was Set for Our Fear of Hackers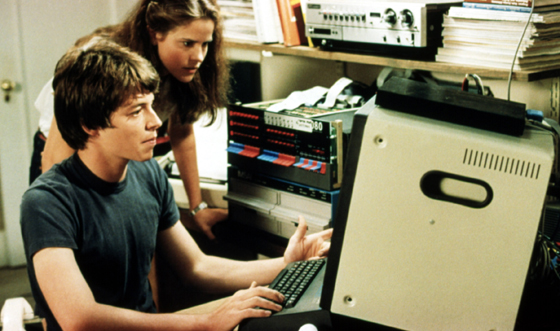 WarGames, the Stage Was Set for Our Fear of Hackers" width="560″/>

Before the Governor of California was a Terminator , and long before Keanu slipped out of the Matrix , David Lightman (Matthew Broderick) showed us how easily innocent computer play could turn into the apocalypse. WarGames wasn't the first movie to explore the new and widely unknown world of computers, passwords, and modems, but it was the first to consider the potential danger when combining computer controlled weapons systems with international warfare.
Looking back WarGames is very charming in its simplicity. Lightman, armed only with his 1970s microcomputer, "cracks" systems connected to public phone lines — just a teen and his computer adjusting bad grades and playing little chess. All of this play turns into Cold War panic when the chess games become "Global Thermonuclear War."
It all seems silly and too easy now, but when the film was released
in 1983, both our fears of the Cold War and computers taking over were
much easier to summon. Mere months before WarGames hit theaters, President Reagan had announced the development of the Strategic Defense Initiative and tensions were building between the US and USSR. WarGames
not only played upon those anxieties, but by introducing audiences to
"hackers" and their reach, it foreshadowed a real-life hacker potential
for disaster.
Other movies have since capitalized upon the same ideas of computers
taking over, hackers going to far, and the exploitation of insecure
systems, yet WarGames was the first and for that reason one of the best. Thank God for Tic-Tac-Toe.
For a complete schedule of this movie on AMC, click here .
To share your review of this movie, click here .
Want to see more computer villainy? Watch our SciFi Dept video.
Read More