Trick 'r Treat May Not Haunt Halloween This Year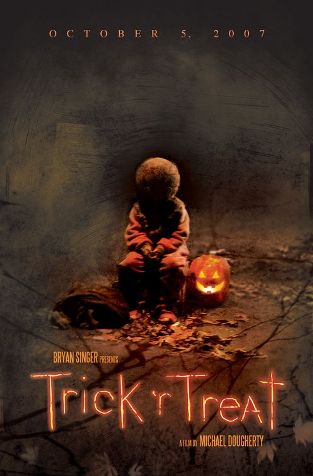 Horror movies opening around Halloween time are as traditional as blue jays in the spring, but few are set during Halloween anymore.
This should give Trick 'r Treat, the directorial debut of [REC] remake Quarantine. But parent studio Warner Bros. doesn't seem to care either way, because numerous sites (like CHUD) are reporting the film (already postponed from last year's release schedule) is being auctioned off to a new distributor, with negotiations still taking place.
All this certainly implies that Trick 'r Treat isn't worth releasing, but having seen the film last December at Harry Knowles' annual Butt-Numbathon, I can tell you this isn't the case. While it's not the most original movie ever, Trick 'r' Treat, an anthology set on Halloween night in a small Ohio town, is full of great Halloween atmosphere and a Creepshow-style sense of fun. It wants the audience to have a good time being scared and its dark sense of humor separates it from a lot of other horror films in the market these days.
So why is Warners dumping it? Rumors indicate that their relationship with Trick producer Bryan Singer has become strained after Superman Returns,
or perhaps they're not interested in horror, as they have no other
genre films on the current schedule. Their loss is someone else's gain.
Trick 'r Treat is an entertaining movie that's perfect Halloween horror viewing, so I hope someone gives it a shot.
Read More