The Tribeca Film Festival – Isabella Rossellini Makes Science Sexy in Green Porno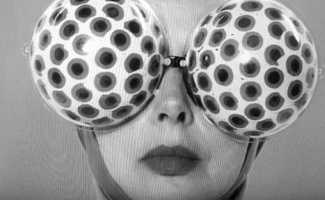 Isabella Rossellini's directorial debut, Green Porno, makes science sexy — but that wasn't her intention. "My goal is not to educate people," she said. "It's to make them laugh."
Last night as part of her Filmmaker Talk at the Tribeca Film Festival, Rossellini screened episodes of her short film series, in which she appears dressed as a giant insect in each one in order to illustrate how they mate.
"I didn't
even think — Oh, I'm a female, I can only play a female spider. It
was just so far out, I didn't think I had to respect gender," said
Rossellini about casting herself against type. "I'm a ham… I'm going to play male when I can because it was
just the extra little laugh."
She also discussed how she came to find her voice as a filmmaker.
"My father was Robert Rossellini who started Italian New Realism…my
mother was a Hollywood starlet during the '40s and '50s, Ingrid
Bergman," said Rossellini, "so they cast a very big shadow." And
although she always wanted to try filmmaking, it wasn't until Robert
Redford approached her about doing short films, no longer than two
minutes apiece, that she was able to. "Maybe it's my attention span,"
she joked. "I'm a model after all.
The 56-year-old also said that while she hasn't modeled
in years, she thought she looked good in spite of herself. "I couldn't
believe it. I look pretty glamorous
with six eyes," she said.
In the future, you may see Rosellini podcast as a clam. "I would like to do more Green Pornos," she said. "Something about all the animals we eat: Plants, oysters, crabs, lobsters…"
To see how Isabella Rossellini Fulfills Her Girlhood Dream With Green Porno, click here.


Read More