The Transformation of T2's Sarah Connor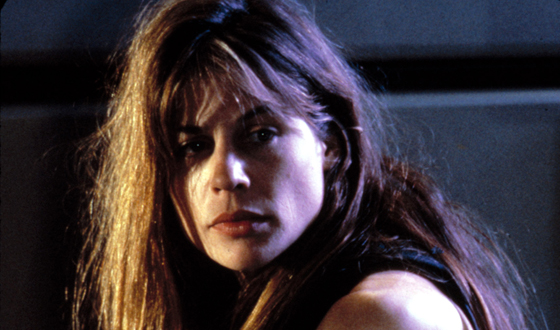 T2's Sarah Connor" width="560″/>

When Linda Hamilton originated the role of Sarah Connor in 1984's The Terminator , she looked like the typical girl next door, with a particularly unfortunate feathered hairdo. But during the seven years between Terminator and T2 , the character of Sarah — and cinema's take on scifi chicks in general — changed a lot.
Gone were Sarah's skinny frame, Farrah Fawcett locks and naive attitude and in their place was an intimidating, ass-kicking mama, hell-bent on protecting her child and the rest of humanity. Hamilton's incredible physical transformation was noted by many (including her director, James Cameron, who went on to marry her), but even more striking was how much scifi's leading ladies had changed in less than a decade.
Before Terminator, they tended to be damsels in distress — in various states of undress: See the title character in Barbarella , Rachel in Blade Runner , even Star Wars ' Princess Leia, who only kicked butt when she wasn't being held prisoner. But post-T1, a slew of genre tough gals started shooting up the big screen, including Nancy Allen in 1987's Robocop , Rachel Ticotin in 1990's Total Recall and Sigourney Weaver in 1986's Aliens (whose
character, Ripley, was an anomaly who fended for herself all the way
back in the '70s). This new breed of heroine redefined the rules of scifi sexiness, and helped pave the way for today's geek goddesses,
including the new Battlestar Galactica 's Starbuck, The Matrix 's Trinity and the new incarnation of Sarah Connor in Terminator: The Sarah Connor Chronicles.
Terminator 2 airs Saturday, April 19 at 8PM | 7C. For AMC's complete schedule of this film, click here.
Read More