Space Shuttle Construction Rivals 2001 for Visuals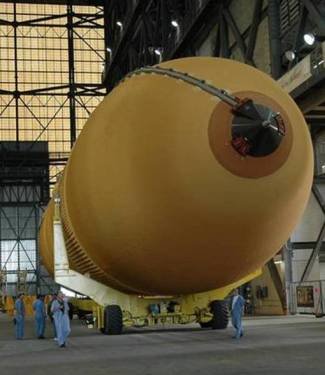 We get to see sexy closeup shots of spacecraft in movies all the time. In comparison, the little NASA footage we get looks pretty humdrum. At long last, a brilliant series of photographs (at a motorcycle site, weirdly enough) changes all that by taking you behind the veil and showing how Discovery got her groove in the first place.
These images show many of the major steps of shuttle construction in a rapturous detail normally devoted to fictional vessels in film and TV. In 2010 Discovery will be retired to make way for newer vessels; considering the updates in technology since 1984, I can't even imagine what those construction photos will look like!
Read More