Sitcom Stars Play It Straight in Awakenings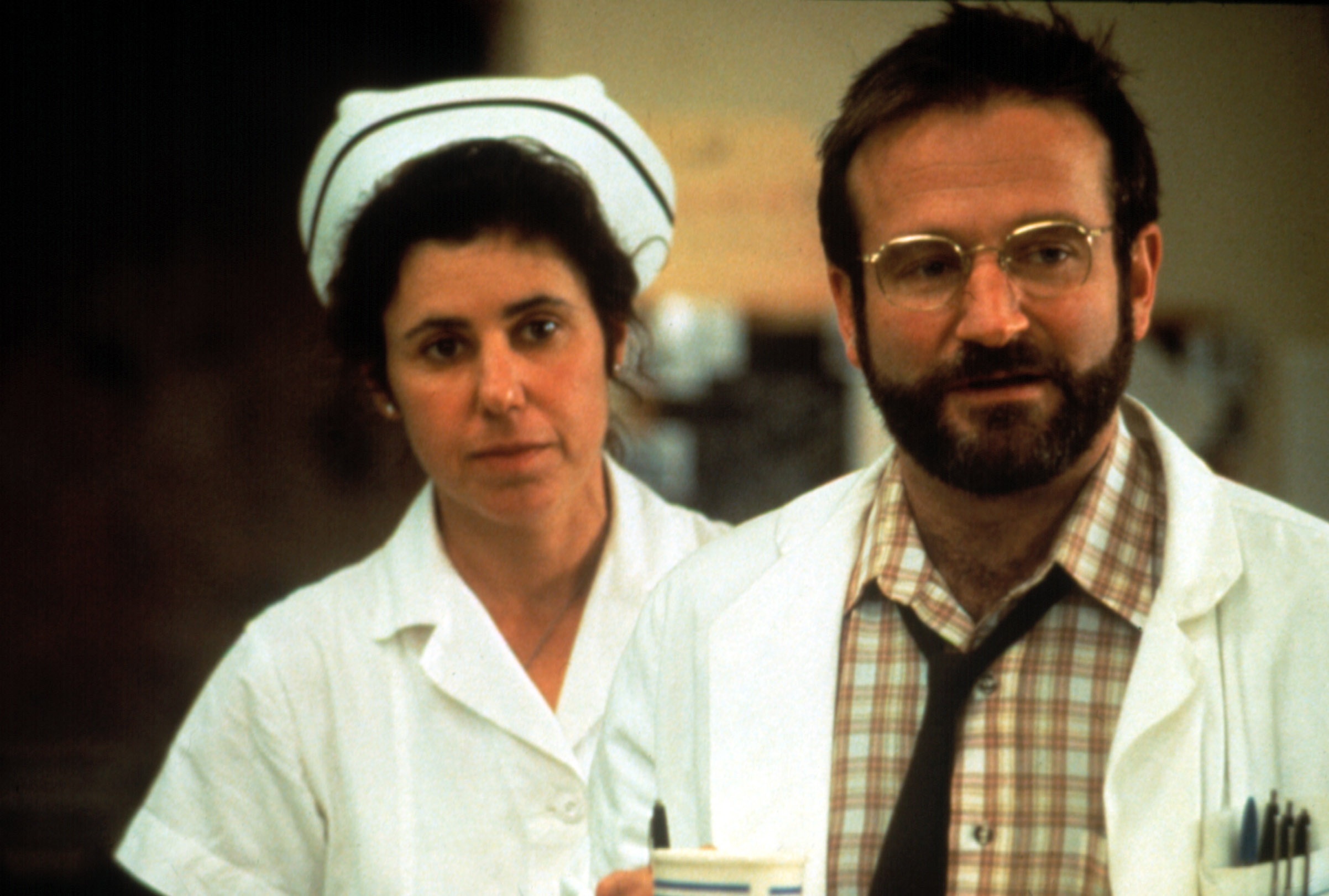 When Awakenings was released in 1990, the film marked a career departure for three of its main players: Actors Robin Williams and Julie Kavner, and director Penny Marshall. The trio had made their names in TV comedies — Williams as a motor-mouthed alien on Mork and Mindy, Kavner playing second banana to big sister Rhoda, and nasal-twanged Marshall as the goofier of two BFFs on Laverne & Shirley.
By the time they teamed on Awakenings, Williams and Marshall had already begun to recast their careers. Williams had already netted Oscar nods for his work in the dramedy Dead Poets Society , while Marshall had the feel-good hit Big under her belt. But none of the three had ever tackled an out-and-out drama until Awakenings.
Although the film has its funny moments, most of them belong to
Robert De Niro (yes, that De Niro) and the other actors portraying
patients awakening from a longtime vegetative state. As his caring but
repressed doctor, Williams is remarkably restrained — no pop-culture
references, no imitations, no manic monologues. Kavner is also
understated as his kind nurse, who reminds him that life is meant for
living.
Awakenings was the first film in which Marshall served as both director and producer. Based on the book by Dr. Oliver Sacks, the film helped
set the tone of her behind the camera career. Although cynics may complain
that it's overly sentimental at times, just try to sit through it
without going through a box of tissues. Who knew people who inspired so
much laughter could also provoke so many tears.
Awakenings airs Tuesday, April 8 at 11PM | 10C. For a complete schedule, click here.
Read More