Rose McGowan on Her Barbarella Blues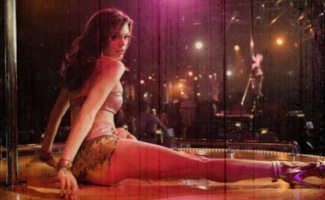 Rose McGowan's been hearing a lot of talk she doesn't like, and she's here to set the record straight. "It was very malicious and there was no proof," she said to MTV about the whisperings that other actresses had edged her out of Robert Rodriguez' Barbarella remake. McGowan's name had been attached to the project from the very beginning, but gossip about possible replacements, such as Jessica Alba or Nicole Kidman (a little long in the tooth for this role — she was born a year before the original hit theaters in 1968), had begun to overshadow her stake in the project.
According to McGowan, pre-production is well underway, with costumes and sets already being built to usher in her reign as queen of the universe. A hardcore fan of Jane Fonda's sexy space-romp, McGowan has no reservations about leaving her own mark on what many consider a classic: "The original doesn't have a lot to go on plot-wise. It's one thing to do a remake of something that could have been much better storywise even if it was fantastic visually. It's another thing to remake something flawless," McGowan said. "That way if yours isn't that good at least yours is better than that one." If the filming can withstand the upcoming SAG strike, then the universe looks to be in capable hands.
Read More