Q&A: Jeffrey Schwarz, Director of Spine Tingler! The William Castle Story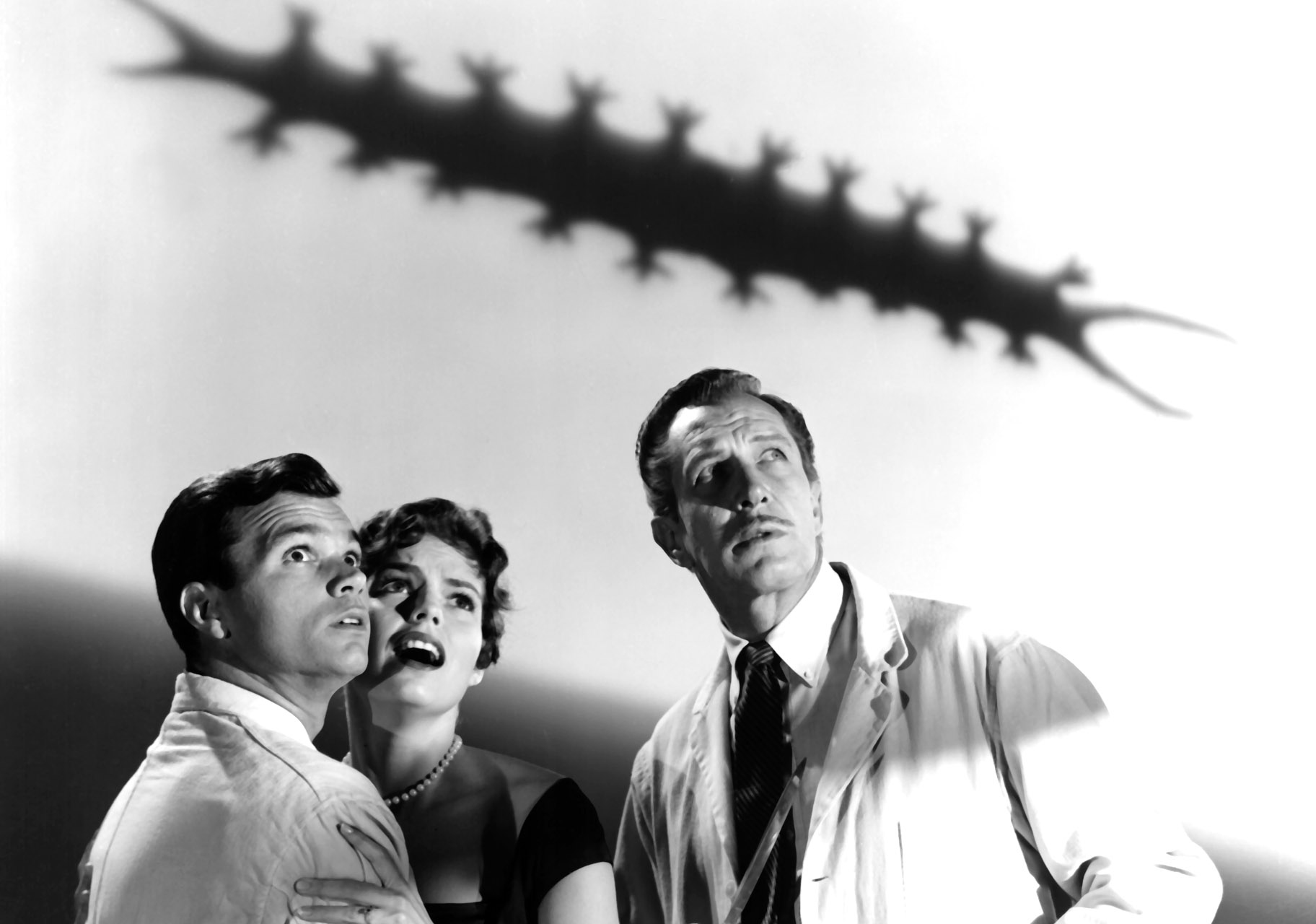 Spine Tingler! The William Castle Story" width="560″/>

Producer of Rosemary's Baby , director of House on Haunted Hill , and mad genius marketer behind "Percepto" (seats with buzzers) and "Emergo" (a skeleton that floats over the audience), William Castle is the focus of the new documentary Spine Tingler! The William Castle Story screening this week at AFI Dallas. The director Jeffrey Schwarz talks about his doc and the man behind the gimmicks.
Q: How did this film come about? Was it from the featurettes you made for the William Castle DVDs?
A: Actually, when I first started developing this project, I put together a little pitch reel for it. I brought it to Sony thinking, "Of course, they'll want to make this, they own all the William Castle movies," but that's not really the way it works with independent documentaries. I didn't really have a track record at the time, but the guy who was in charge of added value for DVDs liked the reel and hired me to produce the DVD for The Tingler, which they were going to release as a 40th anniversary edition. It was just a lucky thing and that's how I started doing featurettes for DVDs, but really, I kept trying to get the feature off the ground.
Once they had released five Castle titles, I had all these interviews and I continued shooting. Eventually, I had enough to put a feature together and Sony let me keep the interviews, which was really cool of them. After about eight or nine years we completed the film.
Q:What was the one thing about Castle that you were surprised to learn?
A: The challenge was really to find out what made him tick. You have this vision of William Castle as this larger-than-life, brash showman full of bravado, but he lived much of his life in fear of failure, and he was full of insecurities. He created the William Castle persona to push himself forward and mask those insecurities. His parents both died when he was very young. When something like that happens, it blurs your point of view on life and how fragile everything is. The whole reason he did the gimmicks was because of that fear the films would fail without them. It worked beyond his wildest dreams.
Macabre [which offered a "Death by Fright" life insurance policy] was a very low budget movie that made him a couple of million dollars, so once that was a success, he didn't want to look a gift horse in the mouth. He did the next gimmick, which was "Emergo" for House on Haunted Hill, then "Percepto" for The Tingler, one after the other, just to capitalize on the notoriety on them after each film.
Q: Does the documentary explore the gimmicks and how he came up with each one?
A: We talk about every gimmick he ever did. Like House on Haunted Hill, with the skeleton, we talk about how it was built up in the media that it was going to be the scariest thing you could possibly experience. He didn't let the audience in on the fact it was a skeleton, they just knew something was going to happen when they went into the theater. We also go into how he started, and some of his gimmicks when he was doing theater. Our third act is all about what happened to his career after the gimmicks wore out their welcome.
Q: Are you coming across a lot of young people who are unfamiliar with his movies?
A: Castle's daughter didn't seem to think he had any kind of legacy, until she realized that there were entire generations that grew up watching the films. I was in Cleveland just last week, and a little 8-year-old kid came with his mom. His favorite director is William Castle and his favorite movie is The Tingler. Hopefully this film will help more people discover William Castle.
Here's a look at Spine Tingler's trailer:
Read More