The Fantastical Creatures of Doctor Dolittle Only Make Cameos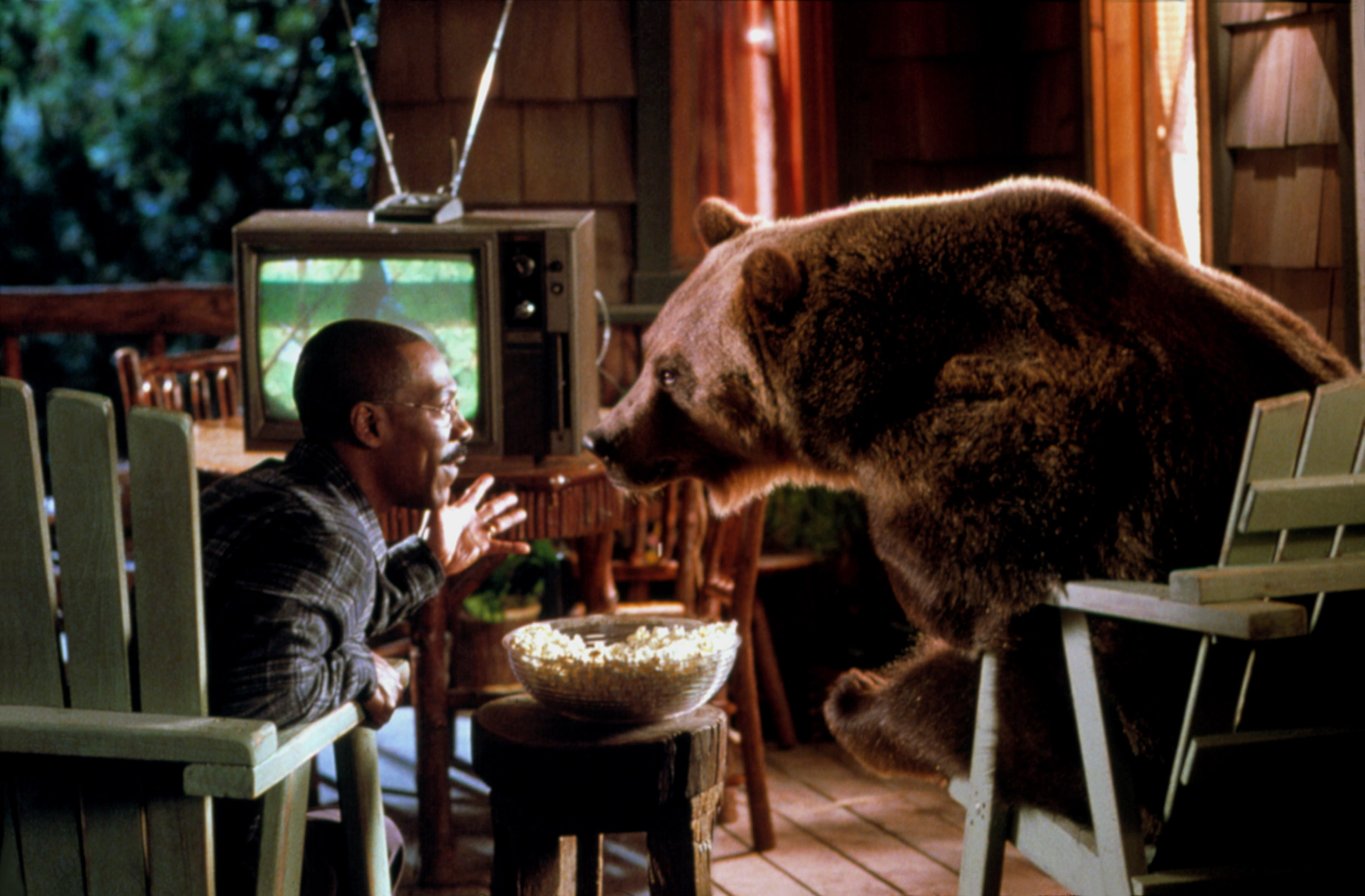 Eddie Murphy's version of Doctor Dolittle may strike some as a pretty loose adaptation of Hugh Lofting's beloved children's books, but so goes the cosmic law of entertainment: Liberties are always taken in pursuit of bigger laughs.
Perhaps in order to prove that someone on Dolittle's creative team had read the books, there's a glimpse of one of Lofting's most fondly remembered inventions, the pushmi-pullyu. According to the novels, the kindly creature is a sort-of antelope that meets you head-on from either end. "No matter which way you came towards him, he was always facing you," wrote Lofting.
The two film adapations of Dolittle (there was a Dr. Dolittle in 1967 as well) get it somewhat right although on screen, the animal appears to be more llama than antelope-inspired. But if you're not paying attention, you'll miss it — the pushmi-pullyu appears only briefly, sauntering in the background during one outdoor scene.
The pushmi-pullyu was just one of several creatures Lofting invented for his Dolittle mythos. In one novel, an enormous sea-snail with a glass shell ferries human and animal cargo across the bottom of the ocean. In another, a giant moth flies the Doctor and friends to the moon. (They're able to survive the journey by burying their faces in enormous, oxygen-rich flowers.) None of these bigger, wilder creatures may ever get the big-screen attention they deserve. Indeed, it's the humble pushmi-pullyu who leads the pack in fantastical cameos. Now if only you could tell which direction it's likely to go…
This month you can compare the pushmi's of both films — Eddie Murphy's version airs tonight, Monday, April 7 at 8PM | 7C; the 1967 version will air on Monday, April 28 at 6:30 AM | 5:30C. For a full schedule of both films on AMC, click here.
Read More